It can be tempting to buy mental health medication online, rather than going through the proper channels of receiving medication.
Ultimately, it is possible to buy mental health medication like Antidepressants or Antipsychotics online. However, it is important to exert extreme caution when doing so.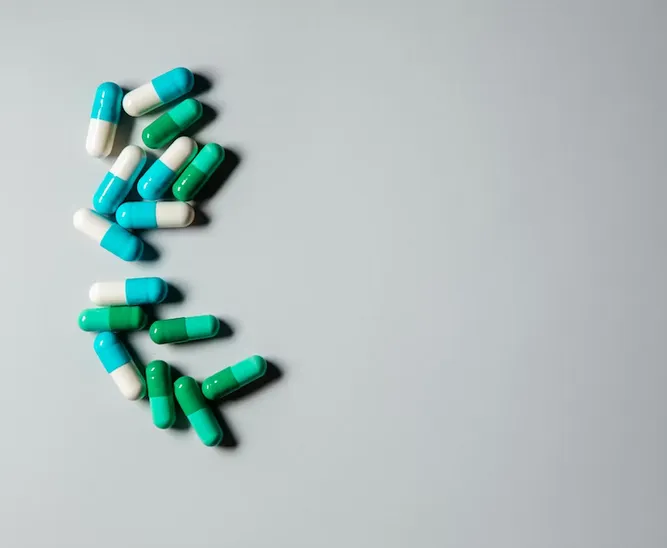 Can you buy medicine on the internet?
There are many different websites on the internet that allow you to buy medicine. Many appear legitimate and offer reasonable prices.
Websites that are official pharmacies with physical locations are generally fine. But they should only ever prescribe medicines that have been prescribed by a legitimate prescriber – i.e. a GP or mental health professional.
But if you are on an online pharmacy that does ask for any prescription and instead promises to send you any medicine you ask for, then alarm bells should be ringing.
They then send the medicine through the post or a courier, delivered to the front door of the customer. It is a seemingly simple process. Sadly, the advantages start and finish there.
What are the risks of buying medicine online from unregistered pharmacies?
The main problem is that online websites are not regulated. So when ordering a medicine, you may not receive what you are expecting.
For example, the listed dose may not be correct, or you may end up receiving the wrong medicine, albeit in the right packaging. It is often hard to tell if they are legitimate.
There are many risks involved. You may end up taking something that is not intended for your condition which could cause damaging side effects. You will often not have a GP to confide in about any problems you are having.
The medicine is often diluted to offer better profit to the website owner, be a complete fake, or may be out of date. It may also be laced with harmful substances.
Then there is the problem of not all batches being the same. Just because someone orders successfully off of a website once and it works for them – there is nothing to say that they will succeed the second and third time. Problems can happen at any time.
What to look out for
If you do wish to buy medication online, there are some things you can do to maximise safety – although risks will always be there when buying something online.
The NHS recommends that if buying medicines online, that the website is registered with the General Pharmaceutical Council – which you can read about here. You can see their register of pharmacies at this link.
Furthermore, any online doctor service you use should be registered with the Care Quality Commission and the General Medical Council. These are important to look out for.
It is also advisable that you look for reviews of any website you are considering using. Websites like TrustPilot can normally be a good indicator of how reliable a website is.
The benefits of using pharmacies and GP's
Some people wish to look after themselves without a GP. They might be anxious about seeing a GP or simply wish to not share their problems with others. This can lead to them using online websites.
But it is important to state that patients can get a huge amount of support from their GP. They can refer their patients to mental health services that can help them. They can also prescribe medicines that you can pick up at a pharmacy.
Your GP will know your medical history and advise on the best medicine. They are there to help – there is no need to be afraid of a GP clinic.
Also, if you haven't been formally diagnosed with a condition, you may end up self-diagnosing the wrong condition – resulting in you taking ineffective medicines.
No one should be taking a drug that has not been prescribed to them. This is the same case for psychiatric drugs. It simply isn't safe to go down this route.
Summary
While psychiatric medication is generally safe, it should only ever be taken under the care of a doctor or mental health professional. There are always risks involved with buying medicines online.
There are so many reasons why you should visit a GP and go through the official channels of getting medicine. It is safe, effective, reliable and will result in a better chance of improved wellbeing and mental health.
See Also
Disclaimer

This website should be used purely for informational purposes, and does not intend to, nor should it ever, be used as a replacement for professional medical advice.

We strive to keep all of our pages updated, and ensure that our website is full of factual and in-depth information. However, we encourage you to browse this website with care.

As a reminder, this website and all content within it cannot and should not replace the advice of a trained medical professional. You can read our full disclaimer at this link.