The terms "off-label" and "unlicensed" are sometimes used when prescribing medicine. Many people will be unsure of what this entails.
In theory, there is no problem in a patient being prescribed something off-label. Generally speaking too, unlicensed medicines are also okay.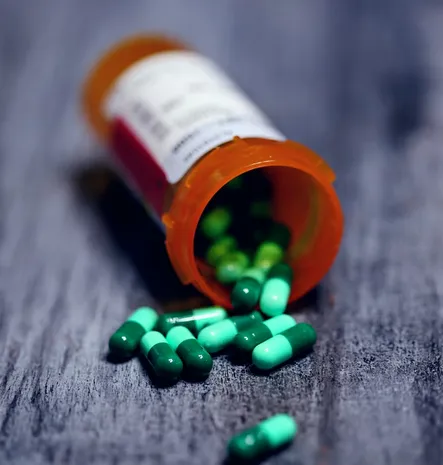 What is an off-label medicine?
Doctors are very experienced when it comes to mental health. They will have a lot of knowledge from other patients in their care – especially in terms of how medicines affect people.
A doctor can use their own knowledge and experience if they need to prescribe a medicine that perhaps isn't conventionally used for the condition in question.
Off-label medicine: An example
For this hypothetical example, a doctor has a patient that has an Anxiety disorder. One of the main elements of their condition is that they are struggling to sleep at night.
The patient has tried medicines that are licensed for use on Anxiety – but it has not worked. So a doctor may choose to prescribe the antidepressant Mirtazapine (Remeron).
Mirtazapine is not licensed to treat Anxiety. However, Mirtazapine is known for its sedative-like effects. Therefore, the doctor may think that as Mirtazapine is an antidepressant – which is the class of drugs used to treat Anxiety – that also has sedative effects, that it would be perfect for this patient.
So when the doctor prescribes the patient Mirtazapine, they are doing so off-label. There is clear logic behind this approach, even if it isn't the most conventional.
What is an unlicensed medicine?
An unlicensed medicine will typically be a medicine that does not have a license in the United Kingdom. However, it is licensed in another country that has stringent regulations on medicines.
Or in some cases it will be a medicine that has a license, but needs to be provided in a specialised formulation, such as a liquid. This would be different to the tablet formulation which would likely be licensed.
But put simply, the medicine that is going to be prescribed does not have a license for use in the United Kingdom – hence its name.
Unlicensed medicine: An example
In this hypothetical scenario, there is a patient that has Bipolar Disorder who desperately needs a mood stabiliser to help them manage their symptoms. The doctor tries to prescribe them Lamotrigine (Lamictal) – a mood stabiliser.
However, the patient cannot take tablets as they find they physically are unable to swallow the medicine. They automatically throw up any time they try to swallow it.
But as the patient desperately needs Lamotrigine. So the doctor decides to order a specialised liquid version of Lamotrigine. This is offered in a different country, but not in the United Kingdom.
The doctor believes that this will be worthwhile. It takes some time for the special liquid version to make it to the United Kingdom but it is eventually given to the patient.
Summary
For most people, medicines will be prescribed as intended. But when some patients present with special circumstances or have specific requirements, off-label or unlicensed prescribing can be useful.
The aim is to always ensure that the patient gets the best treatment possible. If this involves off-label or unlicensed use of medicines, then it is worthwhile.
See Also
Disclaimer

This website should be used purely for informational purposes, and does not intend to, nor should it ever, be used as a replacement for professional medical advice.

We strive to keep all of our pages updated, and ensure that our website is full of factual and in-depth information. However, we encourage you to browse this website with care.

As a reminder, this website and all content within it cannot and should not replace the advice of a trained medical professional. You can read our full disclaimer at this link.