The steps that take place before a medicine lands on shelves is an interesting one. For those taking a medicine for the first time, it can be useful to know.
For those that are worried about the safety of psychiatric drugs, the process by which a medicine becomes available should hopefully put their minds at ease somewhat.
In the United Kingdom, an incredibly stringent process takes place before a medicine can become available. This is to ensure the safety of the medicine.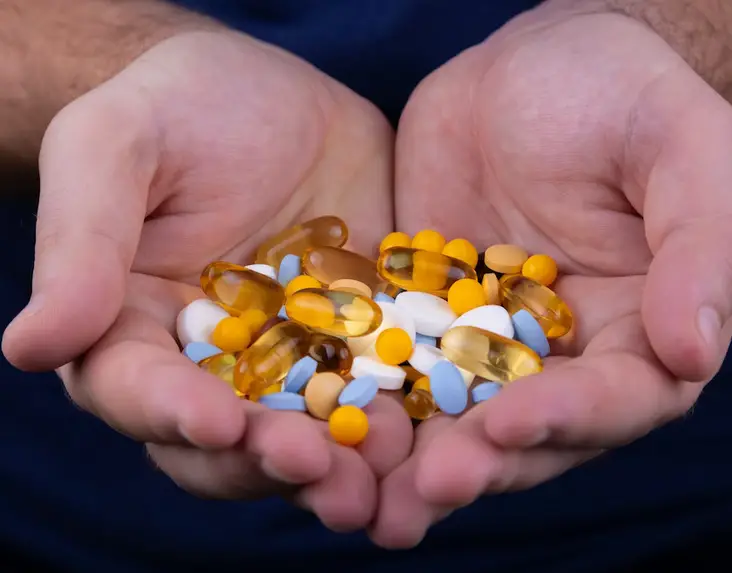 Stage One: Development
The early stages involve a long development period. In this time, experiments in laboratories take place on certain compounds.
Scientists are able to use knowledge gained from the study of genetics and proteins to create new molecules or compounds through the use of computers.
At this point, the researchers have an idea that works in theory. But of course, this needs to be put into practice. But prior to being given to humans, safety and effectiveness tests are carried out on computer models.
In the United Kingdom, the research and a request for a clinical trial will go for approval by the Medicines and Healthcare products Regulatory Agency – better known as the MHRA.
Stage Two: Clinical Trials
The next big stage is where trials on humans take place. This is crucial to ensure that the drug is safe. To begin with, there is what is called a "Phase 1" trial.
A small group of healthy volunteers – usually anywhere from 10 to 100 people – are administered the drug. They are closely supervised throughout the trial. As long as the drug is determined to be safe, it can move onto a "Phase 2" trial.
A Phase 2 trial examines the effectiveness of the potential medicine on volunteer patients that have the condition that the medicine is intended to treat.
For example, if a pharmaceutical company was creating a medicine like an antidepressant – they would seek volunteers with Depression or Anxiety.
These studies normally take place on around 100-600 patients. As before, they are monitored closely. They aim to find an effective dose and to see how the medicine should be administered – i.e., through tablet form or through an injection etc.
As long as a Phase 2 trial is successful, a larger pool of patients are tested on – which is called a "Phase 3" trial. These often involve up to 5,000 patients.
This stage often involves the potential medicine being compared to a placebo drug or an existing treatment. This involves a "treatment" group – those who receive the drug, and a "control" group – who receive a placebo.
Again, patients are monitored closely. The pharmaceutical company will get data from the clinical trials, especially in terms of its effectiveness. They will need to be able to justify its effectiveness for when they make an application to a regulator.
It is important to remember that not all drugs are successful. Many drugs fail at the Phase 2 stage as they are found to either have unreasonable side effects or are deemed to be ineffective.
Stage Three: Marketing
Once trials have proven successful, the pharmaceutical company need to make a submission to the MHRA in the UK in order to receive marketing permission. In the US, they would appeal to the Food and Drug Administration (FDA).
The submission will include all of the relevant data from the trials, safety information, manufacturing process, side effects and suggest labelling for the drug.
As part of the UK's stringent process, even if it is accepted by the MHRA, it is still necessary to obtain approval from the National Institute of Health and Care Excellence (NICE). NICE will need to approve the medicine in order for it to be offered through the National Health Service (NHS).
At the same time clinical trials may continue for safety purposes. This is a process known as "pharmacovigilance" – to ensure that the medicine is safe. This doesn't always happen though.
Stage Four: Patenting
As long as everything has been approved, a pharmaceutical company will be able to patent their medicine. This protects the business from competitors, and mean that no other company can copy it for 20 years.
This allows the company to make a profit on their hard work, research and development. They will maintain this patent for 20 years and be able to make a lot of money in this time!
At the end of the 20 years, a medicine will become "generic" – meaning it can be sold by other companies – normally at a much cheaper rate. You can read more about the difference between generic and branded medicines here.
Stage Five: Available to Patients
Finally, the medicine can be sold to patients. Many medicines will only be available on prescription, whereas others will be available over the counter.
The hope is that many people will benefit from the medicine. Psychiatric medications can be literal life-savers for some people – this may well be the case for some!
Huge costs: What's in it for the pharmacy companies?
Research shows that it can cost over $1billion to develop a drug from original idea to the launch of the drug [1]. With this in mind, many wonder why pharmaceutical companies do this?
The simple answer is money. Pharmaceutical companies spend an enormous amount on research and development as the money they can make by selling these medicines is enormous.
For example, the famous antidepressant Fluoxetine (Prozac) made $24billion in sales in its first fifteen years. That figure continues to rise.
While few medicines will ever have the success levels that Prozac had, even moderately-successful medicines result in big sales.
Summary
As you can see it is a long process that eventually concludes with a medicine becoming available to patients. But a stringent process is important to have!
No medicine will ever be entirely risk free, but the steps in place promote safety – and they continue to be carefully monitored even after they have been approved.
See Also
Disclaimer

This website should be used purely for informational purposes, and does not intend to, nor should it ever, be used as a replacement for professional medical advice.

We strive to keep all of our pages updated, and ensure that our website is full of factual and in-depth information. However, we encourage you to browse this website with care.

As a reminder, this website and all content within it cannot and should not replace the advice of a trained medical professional. You can read our full disclaimer at this link.