Brendan Cole was just 22 years old when he passed away from a heroin overdose. Like so many others, his path to heroin started with an opiate, which would result in eventual death.
Despite being from a loving family, who did everything in their power to support Brendan, he passed away in 2014, leaving his family devastated.
The story of Brendan Cole's addiction and eventual passing was featured on HBO's powerful documentary Warning: This Drug May Kill You. The powerful documentary shone a light on America's opioid epidemic.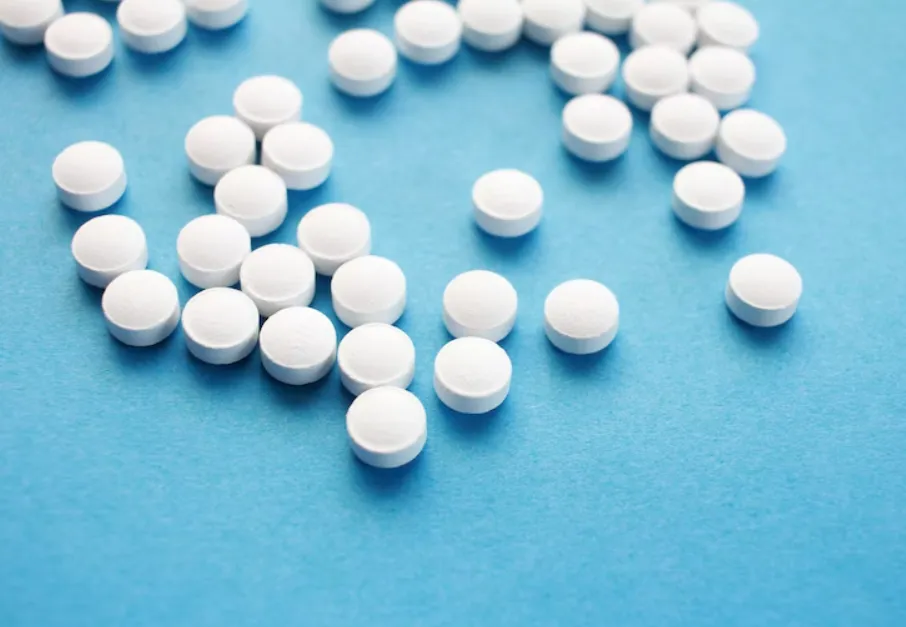 Simple Beginnings
As is so often the case with heroin addictions, everything started in an innocent manner. By all accounts, Brendan was just an everyday teenager, enjoying life.
Hailing from Allendale, New Jersey, Brendan had a privileged upbringing. His mother Gail and father Brian doted on their children, with Colin and Connor being Brendan's siblings.
Like many of his peers, Brendan did experiment with drugs during High School. He was a very popular student, and was a committed athlete.
Following surgery to remove a cyst – a relatively common procedure – Brendan was given a prescription for the powerful opiate Oxycodone. Within four years of this, Brendan had died.
A couple of years down the line, Brendan had his tonsils removed, which resulted in Oxycodone again being prescribed for the pain.
Like many others, Brendan struggled to get off of the painkillers, and continued taking them. But eventually, when the opiates didn't give him the "high" he needed, he moved onto something else.
Brendan also had run-ins with the law as a result of his addiction, having been arrested twice in a six-day period for drug possession.
This continued, until it got to the point where Brendan was abusing heroin. Brendan also had a difficult relationship with alcohol. His parents staged an intervention, and Brendan went to rehab in an effort to get clean.
Old Habits
The documentary includes interviews with Brendan's parents – Gail and Brian. Gail spoke about the time that Brendan had left rehab, where she initially felt that it was the best that she'd ever seen him.
But within a couple of hours, this had totally changed. Brendan went into town, and came back just 45 minutes later, and was "high" – being under the influence of drugs.
His parents were understandably disappointed – given that they had spent heavily on trying to get Brendan's health to improve, only for him to betray them.
The situation caused an argument, but the two parties agreed that the next day would mark a fresh start. But the next day almost didn't come, with Brendan almost passing away.
That night, Brian woke at 1am – which Gail described as an act "by the Grace of God". He found Brendan lying at an odd angle on his bed, with his lips blue, and little sign of life in Brendan's body.
The emergency services soon arrived, and were able to revive him with Naloxone – the medicine that can reverse the effects of an opioid overdose – an antidote, so to speak.
The Final Hours
Gail went to pick Brendan up, and on the journey home, admonished Brendan – telling him to "get it together". But Brendan replied "I can't". By the time of the documentary, Gail had found out that when a person is going through withdrawal, it can "hurt to shower, shave and even brush teeth".
The duo returned to the house at approximately 1:30pm, and Brendan's parents had confiscated his electronic devices, in an effort to help him recover – with no outside influences jeopardizing that.
At around 2:30pm, father Brian went up to speak to Brendan, in an effort to give him a pep talk. He told Brendan about how he had been given a second chance – and not everyone was given that chance. He said that he "better not waste your chance".
It appears that those words were the last words that Brendan ever heard. At around 2:45pm, Gail walked past Brendan's room and saw him in a strange position – kneeling with his hands on his head.
At 3:20pm, Brendan's younger brother Connor returned home. After walking upstairs, he saw Brendan in a similar position, and upon investigating, found that Connor was not breathing properly.
Emergency services were once again called, and despite responders using the naloxone antidote, they were unable to bring Brendan back to life. He was worked on for 40 minutes, before being pronounced dead. Brendan had overdosed on heroin.
The Power of Grief
The Cole family were overcome with grief. Brendan's mother Gail spoke about how she was unable to go into Brendan's room for over a year. This is a common, but very difficult, reaction.
Gail also poignantly spoke about naloxone – which clearly has its immense benefits – but it isn't entirely positive. She noted how while naloxone can save lives, there was never a clear "game plan" for Brendan in terms of how a person should deal with the withdrawal symptoms that arise from the overdose. Unfortunately – this medication doesn't eliminate withdrawal symptoms.
Gail also spoke about how she wishes that the final time she saw Brendan, that she was able to go in and say "I love you, it's all going to be okay".
The parents spoke about how they found Brendan's heroin stash in an old stuffed animal, with heroin and a syringe concealed in it.
Brian spoke of his guilt – that he was unable to do more for Brendan. He noted how addiction turned Brendan into a totally different person – and that it was heartbreaking to see this transformation.
Summary
Brendan Cole's death was a tragic occurrence, and was avoidable. Addiction is a horrific thing, and it continues to affect the lives of millions around the world.
Brendan's parents were left to wonder why he took heroin – given that they had done everything to help him, and loved him dearly.
Brian and Gail Cole were able to start up a class called "Hope and Healing after an addiction death" – which was a class for anyone that had lost someone to addiction. The documentary showed the class in progress, and featured a man named David Cayce, who told the class about his daughter Georgia's death.
There was a lot of pain in that room, but by having an outlet, it gave everyone there meaning, and a chance to release any long-held thoughts.
Several tragic events led to those families being together in the room, but by sharing their stories, they were able to comfort one another, while paying tribute to those, including Brendan, who lost their lives.
Warning: This Drug May Kill You is a documentary produced and released by HBO. You can read more about this documentary, and watch it, by clicking this link.
---
If you have been affected by any of the content in this article, you can see our crisis resources at this link.
Disclaimer

This website should be used purely for informational purposes, and does not intend to, nor should it ever, be used as a replacement for professional medical advice.

We strive to keep all of our pages updated, and ensure that our website is full of factual and in-depth information. However, we encourage you to browse this website with care.

As a reminder, this website and all content within it cannot and should not replace the advice of a trained medical professional. You can read our full disclaimer at this link.