Therapy is something that has the potential to be hugely helpful for most people. It completely solves problems for some, and for the vast majority, it will at least lessen the severity of their symptoms.
However, a common worry for anyone that is considering therapy is if their comments will be passed on to others, or kept completely confidential. This concern can lead to some people choosing not to go through with therapy.
But, as this article will show, there are strict confidentiality rules in therapy. Therapy should be a safe space that provides many benefits to all those who engage with it. Confidentiality concerns should not put anyone off.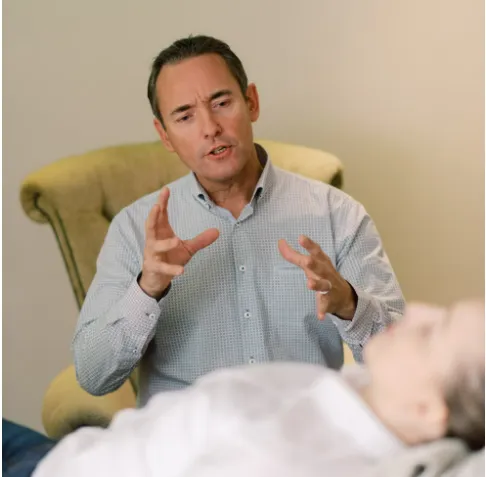 Confidentiality is key
The good news is that in the majority of cases, yes – what is said is confidential. The patient-therapist relationship is built on trust, and any abuse of confidentiality rules would be a significant breach of trust.
All therapists are bound by ethics and rules when dealing with patients – they should not talk about any patient outside of therapy. It is very much an approach of what is said between the two of you, remains between you both.
The therapist won't go above board either and contact your family, nor seek revenge on your behalf and engage in a vendetta against someone who has caused you problems. It simply isn't like this.
When would a therapist tell someone else?
But it is very important to state that there are some occasions where a therapist is bound by law to break confidentiality. But these are serious issues, and ones that won't be very common.
This is mainly if what you have said suggests that you are at risk of harming yourself, or someone else. In that case, a therapist will contact either the patient's GP or a different healthcare professional.
In most cases, the therapist will tell the patient that they will be doing this. But as a therapist has a duty of care, they will need to contact the relevant authority to either protect their patient, or those around them.
The only other area where a therapist will disclose information is when in discussion with their supervisor. Like any other job, therapists have supervisors who analyse their work, and ensure they are adopting the right approach.
Therapists meet with these supervisors to check on progress. But confidentiality is maintained, the information will not go further. Supervisors check work just to make sure that the patient is getting the best care.
Going to therapy
Concerns regarding confidentiality should never stop someone from attending therapy. At the first appointment of therapy, the patient should be informed about the confidentiality agreement. This ensures that both the therapist and patient are on the same page.
If you want more information about therapy, consider reading our article on Everything You Need To Know About Talking Therapy. You can also see How to Access Talking Therapy For Mental Health, and a list of all of the different types of talking therapies that exist.
Summary
So in the vast majority of cases, yes, what is said in therapy is simply between patient and therapist. The only times this would not be the case are the aforementioned circumstances. They will never go beyond this.
A therapist has seen just about every problem under the sun – anything that is said to them will be understood. They are professionals who operate in an ethical manner, and will not judge what you say.
Disclaimer

This website should be used purely for informational purposes, and does not intend to, nor should it ever, be used as a replacement for professional medical advice.

We strive to keep all of our pages updated, and ensure that our website is full of factual and in-depth information. However, we encourage you to browse this website with care.

As a reminder, this website and all content within it cannot and should not replace the advice of a trained medical professional. You can read our full disclaimer at this link.