Rupert Green was the son of Lord Nicholas Monson – the 12th Baron Monson of Lincolnshire. As the son of an aristocrat, Rupert was born into a fortunate existence.
On the outside, Rupert had everything a man of his age could hope for – having enjoyed a privileged upbringing, and attaining a place at the University of Essex to study Biology.
But, this wasn't actually the case, with Rupert enduring personal turmoil. Rupert entered into a downward spiral that would culminate in his death – following his decision to take his own life in January 2017 at the age of just 21.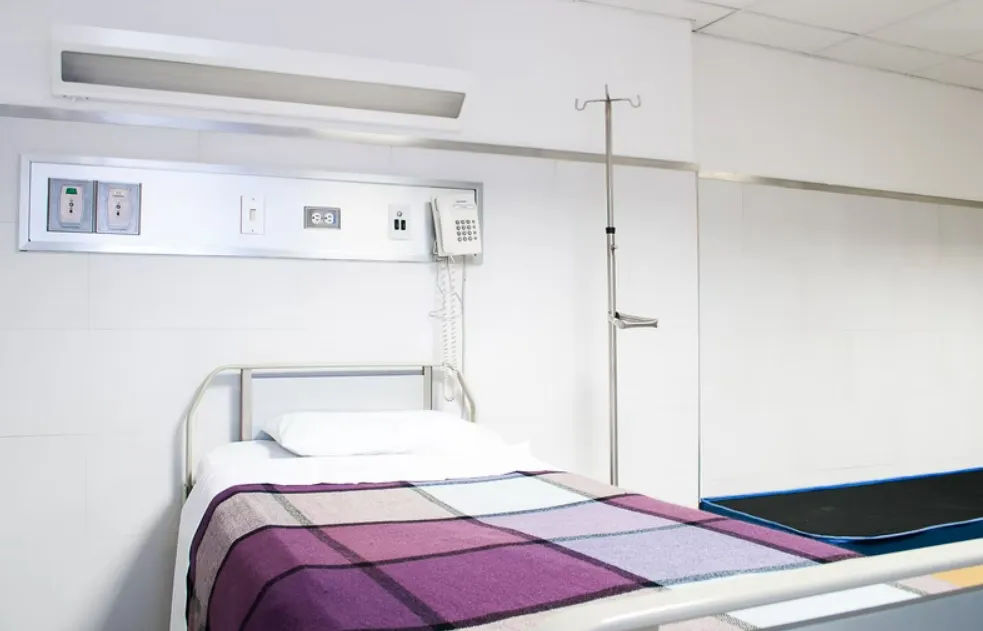 Addiction to Cannabis
Rupert's downfall appeared to start due to an addiction to "skunk" – a strong type of cannabis.
While there is no evidence this alone caused the downward spiral of Rupert, this is far from the first case which links skunk to ill mental health.
Several studies have linked skunk cannabis to changing brain [1]. Rupert's family believe that his eventual Psychosis was triggered by skunk.
Initial Problems
Rupert's parents first noticed something amiss in April 2016, whilst Rupert was studying at the University of Essex.
Rupert had become convinced that his University flatmates were spying on him – including through hacking his computer. This wasn't true – leading experts to suggest Green had become psychotic through delusions.
That summer, Rupert had an argument with his father over the suggestion that he was being spied on. Rupert allegedly threatened to punch his father.
His mother then made a GP appointment for him. Rupert was referred to an Early Intervention and Psychosis Team (EIPT). Rupert was prescribed medicine, including Diazepam – a benzodiazepine that typically produces a calming effect.
Two weeks later Rupert returned to University, despite his mother and the EIPT urging him not to. Rupert didn't attend lectures, nor did he study.
Worsening mental state
Over the next few months, Rupert's mental state worsened significantly. Rupert made several threats to kill himself.
On one occasion, Rupert called his father, asking to be given £1,000 so that he could spent it on alcohol and drugs. His father refused – leading Rupert to threaten to kill himself as a result.
In the same call, Rupert revealed he had tried to kill himself the night before. He then stated he would make a "proper job" of it, with his intention to stand in front of a train.
Rupert finished the phone call by saying "have a happy life". As a result of concerns, Rupert spent three weeks in a mental health unit. After the three weeks, he was sent home.
Initially Rupert seemed to be doing better, but by December 2016, Rupert took another downward turn and asked to be readmitted to the mental health unit.
However, mental health nurses stated he didn't fit the criteria to be admitted. There were also concerns regarding a lack of beds. After Rupert's inquest was told this, an investigation was launched by Surrey and Borders NHS Foundation Trust, who were later ruled to have failed in their duty of care to Rupert.
Rupert subsequently started hearing voices after not being admitted to hospital. He appeared to be delusional as well as psychotic – with Rupert stating he was "The son of God".
Death
Rupert's mother Karen Green had texted a mental health nurse on the day her son took his own life. But she told her son's inquest that she had received no reply.
Rupert's grandmother had seen him holding a knife later in the evening, though it is unclear if he was attempting to harm himself. Rupert soon went missing, with a Police helicopter called to help the search.
Rupert was eventually found hanged in his mother's garden. His mother found him, and Rupert was put on life support. Five days later, he passed away.
Karen stated the loss of Rupert was a "life sentence of devastating proportions". The death caused devastation for his family.
Rupert hadn't taken cannabis in three months, but the long-term effects of the drug continued to impact him in a horrific way.
Summary
The death of Rupert Green was tragic. Not only did a life get taken, but the lives of others were, and always will be, hugely impacted by the events.
This case is a prime example, yet harrowing instance, of the damage drugs can do. They can tear lives apart.
---
If you have been affected by any of the content in this article, you can see our crisis resources at this link.
Disclaimer

This website should be used purely for informational purposes, and does not intend to, nor should it ever, be used as a replacement for professional medical advice.

We strive to keep all of our pages updated, and ensure that our website is full of factual and in-depth information. However, we encourage you to browse this website with care.

As a reminder, this website and all content within it cannot and should not replace the advice of a trained medical professional. You can read our full disclaimer at this link.
References

[1] Rigucci, S., Marques, T. R., Di Forti, M., Taylor, H., Dell'Acqua, F., Mondelli, V., Bonaccorso, S., Simmons, A., David, A. S., Girardi, P., Pariante, C. M., Murray, R. M., & Dazzan, P. (2015). Effect of high-potency cannabis on corpus callosum microstructure. Psychological Medicine. 46 (4): p841-854.