Choosing the right therapist is very important when seeking therapy for a mental health problem. This option is available to those using the private sector, as opposed to those using the NHS – who will have a therapist assigned to them.
There are many different reasons why you may seek talking therapy, but in all cases – the general aim is to attain an improved state of overall wellbeing, or an improvement in a mental health condition.
It can be difficult to know where to start when looking for a therapist. Starting in basic fashion, a therapist is someone whose job it is to provide a therapeutic service to clients. They may work for a business, or on their own.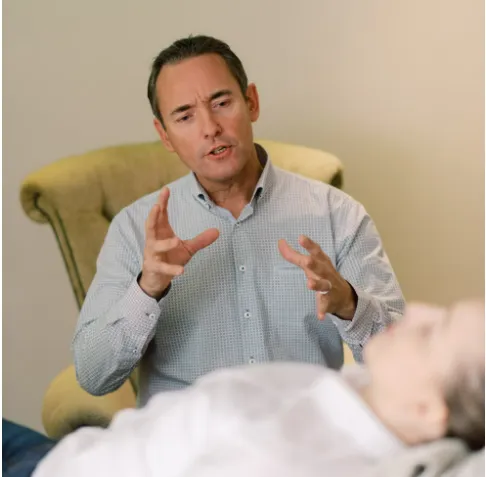 Check to see if the therapist offers the therapy you want
Not all therapists offer every type of therapy. For example, some therapists will specialise in trauma-focused therapies like Psychoanalytical Psychotherapy or Eye Movement Desensitisation Reprocessing (EMDR).
We have a comprehensive list of the mainstream types of therapy. If you see a type of therapy you like the sound of, then make sure the therapist that you wish to see offers that form of therapy. Many therapists will offer nearly all therapies, but do check.
Check their qualifications
Therapy is actually a rather poorly-regulated industry. Within reason, anyone can claim to be a therapist. Therefore, you need to check their qualifications. By doing this, you will ensure that you will be treated by someone qualified to do so.
To do this, we recommend using BACP's directory of therapists. They screen all therapists to ensure that they have the required qualifications. If you find a therapist yourself, you can ask to see their qualifications – a therapist should easily be able to produce a relevant qualification.
Cost
Anyone that is aiming to have talking therapy should be aware that the private sector does involve cost. The NHS provides free talking therapy, although as our article on NHS and Private Therapy shows, there are trade-offs of this.
Most therapists will provide transparent costs. Ensure that you can afford the therapy that you are signing up for, and that the therapist you choose offers a competitive price. Prices range from £30-£100 per hour. Usually, the more expensive the sessions are, the better qualified the therapist.
Location
Therapists can work in a range of locations. Some will use a designated building in a town centre, some will use their own home, or maybe an employer's office. It is important to check where the therapist works from.
You will want somewhere that is easily accessible – especially if you have a busy schedule that means you'll have little time to get to therapy. By ensuring the therapist is in the right location for you, it should make therapy more convenient.
Seek recommendations
If you have family or friends that have had therapy, consider asking them for advice on who they do or do not recommend. This can be very useful, as they will have first-hand experience of certain therapists in your area.
It could also be worthwhile asking your GP for their advice. Over the years, they too would have come to know many different therapists – so they should be able to make a recommendation based on their knowledge.
Check you feel comfortable with them
Before committing to therapy with a therapist, you can normally request a consultation over the telephone which is free of charge. Or some therapists will require a lower fee for an introductory session.
Whatever happens, it is important to check that you feel comfortable in talking to the therapist, as you will want to ensure that you will be at ease when discussing your thoughts and feelings. Prior to booking a block of sessions, do check this.
Gender
A very simple area that is also important to many people is the gender of the therapist. Sometimes, you will have a preferred gender. For example, many women would prefer to have a female therapist. Similarly, many men will prefer to have a male therapist.
Therefore, when looking for a therapist, do make sure that you choose someone who you feel would fit your problems. Maybe if you are a female that is having relationship problems with males, you may wish to see a male therapist for added clarity.
Age
Similar to the above, it is also important to choose a therapist that is of your desired age. Therapists range of all ages – some will complete their qualifications in their early 20s, some will only become therapists aged 50 or over, or some will have been a therapist for many years.
Therefore, it is important to select a therapist with an age that works for you. Some people will want to see a therapist that is of a similar age to them, or some will want someone who is older and more experienced. You just need to select whomever is comfortable for you.
Summary
Finding the right therapist is key. Finding someone that can meet all of the above criteria is difficult, but given what you will be paying, you should expect to receive tailored care. But it is always possible to change therapists.
If you need general information on therapy, why not read our article on Everything You Need To Know About Talking Therapy. You can also see some Frequently Asked Questions on therapy, and a list of the types of therapy too.
Disclaimer

This website should be used purely for informational purposes, and does not intend to, nor should it ever, be used as a replacement for professional medical advice.

We strive to keep all of our pages updated, and ensure that our website is full of factual and in-depth information. However, we encourage you to browse this website with care.

As a reminder, this website and all content within it cannot and should not replace the advice of a trained medical professional. You can read our full disclaimer at this link.