The case of Gypsy Rose and Dee Dee Blanchard was one of the most tragic and toxic situations in recent history. They were far from a usual mother and daughter relationship, with a web of lies being put in place.
Essentially, Dee Dee Blanchard was found bludgeoned to death in 2015, with suspicion immediately being placed on her daughter Gypsy Rose.
The duo were well-known across the sate of Missouri, and were seen as an admirable unit – with Blanchard keeping up a positive spirit, despite her daughter Gypsy's range of health conditions.
But it turned out these health conditions were fictitious, in what became one of the worst cases of Factitious Disorder in history – also known as Munchausen's Disease by Proxy.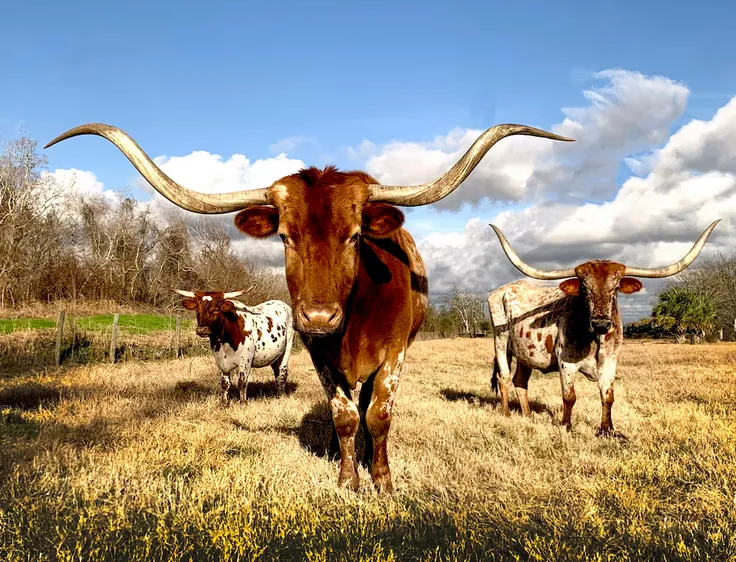 Early Years
Dee Dee Blanchard had a difficult youth, and fell pregnant at 24, having been impregnated by 17-year old Rod Blanchard. Gypsy Rose, born in Louisiana, was the product of their relationship, though before she was born, her parents had separated.
Within months, Blanchard had started a pattern of behaviour that would eventually morph out of control, and in the long run, cause her death. The child abuse inflicted by Blanchard over the following two decades were sickening.
At first, Blanchard suggested that Gypsy was suffering from sleep apnoea at just 3 months of age. Despite going to the Hospital regarding this, medical professionals found no such proof that Gypsy was of ill health.
Over the next few years, Blanchard started to say to others that Gypsy had a range of physical conditions that affected her life in significant ways. Blanchard told others that Gypsy struggled with muscular dystrophy.
At the age of 7, Gypsy was involved in a minor traffic accident. Following this, despite only sustaining minor injuries, Blanchard said that Gypsy needed to be wheelchair bound.
Blanchard pulled Gypsy out of school in Second Grade, ostensibly because Gypsy's health was so bad that it was unsuitable for her to be in a learning environment. She was home-schooled instead.
When relatives became concerned at Blanchard's treatment of Gypsy, the duo moved from Louisiana to Springfield, Missouri. In the following years, Blanchard's lies become more extreme.
Move to Missouri
Blanchard and Gypsy became local celebrities at first, having survived Hurricane Katrina to make it to Missouri. Their supposed close bond created admirers, with several charities also providing resources to help the duo. Trips to Disneyland, free housing and free flights became commonplace.
Over the coming years, Blanchard would tell others that Gypsy had leukemia, anemia, hypo-ventilation, allergies, incontinence, lung disease, heart murmur suffered from seizures, had sight and hearing problems, and had to be tube-fed due to her condition.
Gypsy spent a lot of time in hospitals, with Blanchard fooling healthcare professionals into diagnosing and eventually treating all of the phantom conditions she came up with. Moreover, Gypsy even had her head shaved due to supposedly having cancer.
Gypsy had several surgeries in her formative years, and even had a feeding tube attached to her. This gave Blanchard total control of her daughter. Other surgeries included gastrointestinal surgery, eye procedures and even removal of the salivary glands.
Gypsy knew that her legs did work, but had to remain in the wheelchair. Otherwise, she believed what her mother had told her, and was heavily medicated throughout her childhood. But many of these medications were actually inducing the symptoms of conditions that Blanchard convinced others that Gypsy had.
Blanchard also routinely used physical attacks to control her daughter's behaviour, and punish her for any misbehaviour – usually using her hands or a coat hanger.
Alarm Bells Ring
Between 2005 and 2014, Blanchard took Gypsy to local hospitals over 100 times. Blanchard would tell Gypsy to not move her legs, and to keep quiet, and let her do the talking.
Such behaviour alarmed a Doctor named Bernardo Flasterstein. He noticed how the family history given by Blanchard differed depending on which doctor she was seeing.
He noticed several inconsistencies with Gypsy's physical condition and her supposed physical state. For example, her leg muscles were as would be expected for a girl of her age, though if she was truly paralysed, then this would not be the case.
Flasterstein attempted to notify social services, but Blanchard became aware of this, and stopped visiting Flasterstein. When social service workers did visit the house, Blanchard was able to convince them that her and Gypsy were perfectly fine.
Flasterstein also received notes from a different doctor that doubted Gypsy had muscular dystrophy. In a final report, Dr. Flasterstein wrote that after "analysing all the facts, and after talking to her previous pediatrician, there is a strong possibility of Munchausen Syndrome by Proxy.
This condition is known as Factitious Disorder – and involves a caregiver wanting sympathy, concern or attention, and is a form of child abuse.
What is Factitious Disorder?
Factitious Disorder (Munchausen's Syndrome): Factitious Disorder is a condition characterised by a person acting as if they or someone in their care has a physical or mental illness. The individual actively feigns their symptoms, or fabricate illnesses in those under their care. The person won't act in this way for monetary gain, instead they will have an innate need to be viewed as ill, and to attain the role of patient. Someone with this disorder often has a history of abuse. Treatment is available, and involves some form of talking therapy, and if the symptoms merit it, medication.
Attempts to escape
Gypsy eventually became aware that what was happening to her was not normal. She attempted to escape in 2011, after meeting a man at a convention, with the duo eventually attempting to escape.
Blanchard found Gypsy and the man, and reacted furiously. She smashed Gypsy's mobile phone and computer with a hammer, and threatened to use it on Gypsy's fingers if she ever did that again.
Sickeningly, Gypsy was also tied to her bed for two weeks, including in handcuffs. The level of control that Blanchard had clearly made it difficult for Gypsy to live as she wanted to.
Nicholas Godejohn
But in 2012, certain events happened that ended in Blanchard and Gypsy's poisonous relationship end. However, instead of this being a harmonious parting, it ended up in Blanchard's death.
Gypsy started using the internet after Blanchard had gone to bed, in an attempt to escape her supervision. She started using a Christian dating website, and met a man named Nicholas Godejohn.
The duo became very close, very quickly. They showered one another with affection on social media sites, and seemed to be deeply in love.
But Godejohn had many issues himself – having struggled with autism for many years, and a past arrest for watching porn in McDonald's for 9 hours. He also had a serious case of Dissociative Identity Disorder (also known as multiple personality disorder.
Their relationship took a dark twist when Godejohn said about how he wanted to introduce elements of BDSM into their relationship, despite Gypsy's disapproval.
But Gypsy confided in Godejohn – letting him know about everything, which led to Godejohn assuring Gypsy that he would protect her.
Gypsy asked Godejohn if this meant that he would protect her "even from my mom", which Godejohn agreed to. Through this exchange, a seed had been planted, which would result in the planning and then execution of Blanchard's death.
Gypsy created a plan for her and Godejohn to meet up for the first time, without her mother being aware of their previous knowledge of one another. The two were to meet at a convention, where they would act as if they had only just met one another.
When they did meet, they allegedly had sex in a bathroom together. When Godejohn did meet Blanchard, it later transpired that Blanchard detested Godejohn.
Over the following weeks, the duo would continue to talk online, and day-by-day, a plan was put in motion to kill Blanchard, which would lead to the duo having freedom.
Murder of Dee Dee Blanchard
Dee Dee Blanchard was murdered in June 2015. On the evening of her death – unaware of what was about to unfold – she did Gypsy's nails, before retiring to her bed.
Godejohn had taken the bus to Springfield, and Gypsy informed him that she left gloves and a knife for him. Godejohn told Gypsy to go and wait in the bathroom, and to cover her ears.
Godejohn subsequently went into Blanchard's room, and stabbed her 17 times, bludgeoning her to death. After this, Godejohn and Gypsy had sex.
Following this, Gypsy wrote on Facebook "the bitch is dead. Then I f*****g slashed that fat pig and raped her sweet innocent daughter, her scream was so f*****g loud".
The two took money from Blanchard, and then got in a taxi and left for a motel. The duo stayed there for a few days, while they decided on their next steps.
They mailed the murder weapon back to Godejohn's family home in Wisconsin.
Legal proceedings
The Facebook statuses caused concern, and after the Police visited the home, they found Blanchard dead. The social media posts also led to the Police being concerned for Gypsy's welfare, especially given her supposed vulnerable state.
Godejohn and Gypsy were traced to Wisconsin, where they were both arrested. Following questioning, the extent of Blanchard's lies finally came to the surface.
The local community reacted in shock, with the realisation that Gypsy was in good health, the opposite to the picture that had been painted by Blanchard.
Originally, Blanchard had plenty of sympathy, but when the facts came out, support changed from Blanchard to Gypsy – with many suggesting the action was justified following the extensive abuse that she faced.
While public sympathy remained, Gypsy and Godejohn both faced a charge of First-degree murder – which is punishable by death in Missouri. But the prosecutors said the death penalty would not be sought on this occasion.
After taking Gypsy's circumstances and medical records into consideration, a plea bargain was agreed – which led to Gypsy pleading guilty to second-degree murder, in exchange for a 10 year prison sentence.
Godejohn however faced a trial for first-degree murder, having admitted to murdering Blanchard. Despite evidence showing Godejohn had a low IQ, autism and seemed to only murder Blanchard for Gypsy, the jury returned a guilty verdict of first-degree murder. Godejohn was subsequently sentenced to life in prison.
Some responded by saying both Gypsy and Godejohn's sentences were harsh. The fairness of Godejohn's trial has also been questioned, meaning in the future, a retrial is a possibility.
Gypsy Rose's opinions
Gypsy Rose spoke to a team producing a documentary for HBO called Mommy Dead and Dearest. In the documentary, she gave her side of the story.
Gypsy discussed her difficult relationship with her mother, saying that her mother was "unique", and "overprotective". She astutely said that she didn't realise at the time that she was being abused, as she didn't know any different.
Gypsy Rose went through a lot, and the psychological damage is likely to be long-lasting. She was also put on a slew of medications she didn't need, and deprived of a "normal" upbringing.
Dee Dee Blanchard was incredibly controlling over Gypsy, with their relationship more attune to a hostage situation. Everything was about control.
Things are looking up though. Gypsy Rose announced in 2020 her engagement to a man named Ken, who had originally started as a pen pal.
Most importantly, when asked if she would rather be doing 10 years in prison or 10 years with Blanchard, Gypsy said that she much preferred the 10 years in prison.
As for Nicholas Godejohn, the future looks very bleak for him. In recent interviews, he has stated that he felt like a "hired hitman", and that Gypsy was the "mastermind" of the case.
He said that she felt Gypsy "abandoned" him, and that she had betrayed him. Godejohn also said that had Gypsy not asked, that he wouldn't have ever killed Dee Dee. As mentioned above, many see Godejohn's sentence as too excessive.
Dee Dee Blanchard's family
Dee Dee Blanchard was desperately unpopular with her family. Back in her youth, she was known to steal things from her family, including money, and she had been accused of tryng to poison her step-mother, who was left bed-bound for 9 months following what seemed to be an attempted poisoning.
Her nephew Bobby Pitre, said that Dee Dee was "weird". He believed that she suffered from both Bipolar Disorder and Dissociative Disorder, and overall, was an "evil person".
Other family members, including Dee Dee's father Claude – said that she would change if she didn't get what she wanted, and that they had always struggled to bond.
Gypsy's father Rod – ex-husband of Dee Dee – said that she had continuously lied about Gypsy's age, and that he blamed himself for Gypsy's troubles.
Rod and his wife have visited Gypsy in prison, and have maintained contact with her. When Gypsy is released, it seems that she will have a better support network in place.
In a sad ending, no one wanted to take Dee Dee's ashes, and they were eventually flushed down the toilet – which seemingly summed up society's opinion of her in the end.
Summary
This was a horrific, horrific case of child abuse. This condition showed the impact that Factitious Disorder (Munchausen's Syndrome by Proxy) can have on so many lives. Ultimately, lives were both lost and ruined due to this sustained pattern of abuse.
There were no winners in this tragic case, with Blanchard dead, Gypsy facing a long road to recovery, and Godejohn seemingly in prison for the rest of his life.
It is unknown as to why Dee Dee Blanchard acted as she did, but her behaviour and actions had a catastrophic effect on Gypsy Rose, whilst causing a ripple effect that continues to be felt to this day, and surely will continue to be felt for several years to come.
Gypsy Rose will be eligible for parole in 2024, she is currently incarcerated at Chillicothe Correctional Center in Missouri. Nicholas Godejohn is currently imprisoned in the Potosi Correctional Center – his legal team are seeking a retrial.
---
If you have been affected by any of the content in this article, you can see our crisis resources at this link.
Disclaimer

This website should be used purely for informational purposes, and does not intend to, nor should it ever, be used as a replacement for professional medical advice.

We strive to keep all of our pages updated, and ensure that our website is full of factual and in-depth information. However, we encourage you to browse this website with care.

As a reminder, this website and all content within it cannot and should not replace the advice of a trained medical professional. You can read our full disclaimer at this link.
References