Wynne Doyle was a 52-year old mother, who tragically died in 2015, following a long battle with drug addiction. Her death was linked to opioids, the strong painkillers that have ruined so many lives.
The story of Wynne Doyle, who had a privileged upbringing, happy family and a driven and strong personality, is an example of how anyone can fall into a downward spiral that results in death.
As is the case in so many situations involving drug addiction, Wynne's family struggled to support her, and were left reeling after her death.
The story of Wynne Doyle was featured on HBO's powerful documentary Warning: This Drug May Kill You, which featured four different families that had been torn apart by opioid addiction, with each telling its own story.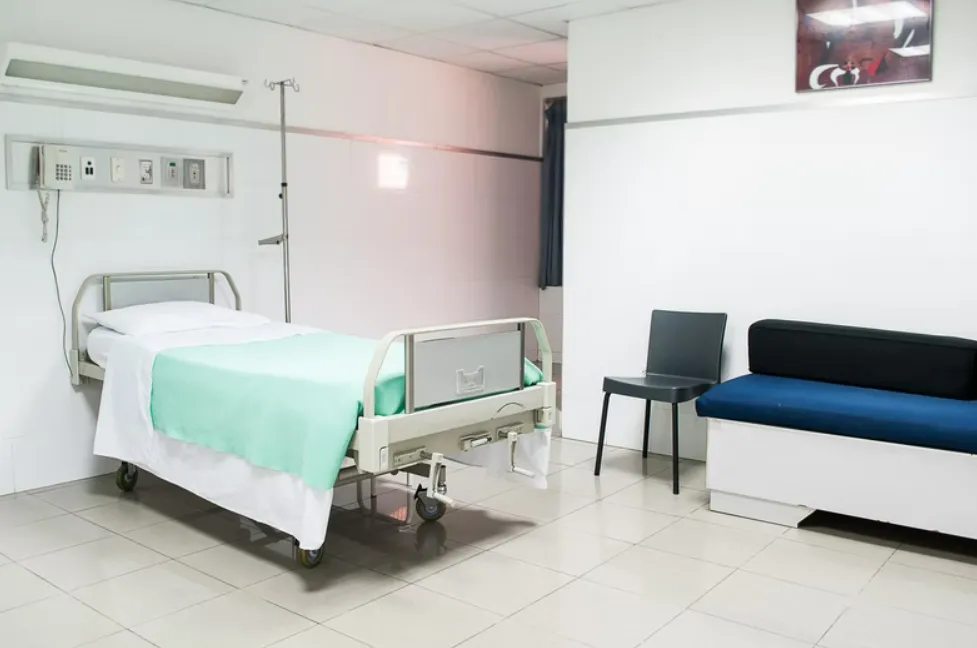 Difficult Birth
Wynne Doyle was happily married to husband Britt Doyle. A product of this happy marriage was three children, Preston, Harry and Britt – her sole daughter who shared her father's name.
The family were happy and wealthy, with Britt and Wynne having several friends in the area, employment and a nice house – located in Mill Valley, California.
They had three children – all of which had been delivered by a C-section. This is a painful way to give birth, but Wynne bounced back easily after the first two births.
However, the third C-section was more difficult and painful, and would tragically start the long journey of addiction that would end with Wynne's death.
After the C-section, Wynne was in intense pain. Upon leaving hospital, she was given numerous prescriptions for painkillers, something that her husband Britt was unaware of at the time.
Wynne gets hooked
The first time that Britt noticed something was amiss was approximately six weeks after the birth of their third child, when Wynne started not getting out of bed.
This coincided with Britt discovering empty pill bottles around the house. These pills were regularly replaced, with Wynne visiting different doctors and different pharmacies in order to get multiple prescriptions.
With Doctors continuously writing prescriptions, Britt said that it was as if the doctors were "throwing pills at her". As time went by, Britt said that Wynne was getting less and less interested in life.
By the end of 2000, Wynne's husband said that since giving birth, she had become a completely different person – likening her to the character Jekyll and Hyde.
Treatment
After six months, it was clear that Wynne was ill, and in desperate need of help. Her husband Britt suggested that Wynne went and received treatment for her addiction.
Wynne agreed, and went to a treatment centre for 3 days, before absconding and going missing. She checked into a motel, and within hours, had passed out. Luckily for Wynne, she survived that.
The Doyle family then paid huge sums to send her to a more expensive rehabilitation centre. Wynne managed to stay for longer this time, and completed a 28-day programme.
But inexplicably, after being discharged at the end of the 28 days, Wynne was given a prescription for a new, supposedly weaker, painkiller.
And so the cycle restarted. Wynne would go to doctor's and falsely tell them about how much pain she was supposedly in – in an effort to get more painkillers.
Things got worse, and Wynne started intentionally harming herself – whether it be slamming her arm in between a car door and a car, or cutting her wrists, all in an effort to get more painkillers.
Downward spiral
As the years went by, Wynne went through periods of being clean, before going through cycles of being hooked on opioids again.
By 2008, Wynne was at her 11th rehabilitation facility. During this stint, a staff member called Britt and asked whether or not he was coming to visit for their family week.
Britt replied by saying that he had visited enough family visits down the years, and that he wasn't interested in attending another.
The staff member said it "sounds like you are done", Britt responded by asking what he meant by that. The staff member then said "well if you are thinking about a divorce, then you need to sort it out while she is at the facility".
At this point, Britt said that this was the first ever time that someone had said to him that there was a way out. After enduring seven hellish years, Britt filed for divorce and moved out with the children.
Wynne got half custody and seemed to be healthy, and the children would regularly visit her. This made Britt feel "on edge", and concerned for their children's welfare.
As the months continued to pass by, Wynne gradually started to deteriorate again. This culminated in her having to be rushed to hospital due to kidney stones that needed removing.
But Wynne's history of opioid use caught up with her. She was given a dose that a "normal person" would receive, but due to Wynne's use of opioids, she was in extensive pain.
Wynne had been at the medical facility over 50 times in a period of just 15 years – for everything from drug and alcohol overdose to self-mutilation in order to get a prescription filled [1]. Wynne was still given more pills upon leaving the hospital, despite her clear drug problems.
Soon after, Wynne passed away. She died in her bed, having overdosed on opioids. Unlike in the past, this time the overdose was too severe, and she could not be saved.
Tragically, it was her son's Preston and Harry that discovered her, with Harry realising that something was wrong when his mother's foot was icy-cold. They had entered her room and saw her with her arms spread out, her eyes barely open.
After calling 911, Preston did chest compressions on Wynne, but it was too late, with Wynne pronounced dead by first responders at the scene.
The Toll on the family
As so often is the case, those that struggled the most were Wynne's family. Her husband had to almost single-handedly raise the children, and went to enormous trouble to try and keep the children from seeing their mother in her addicted state.
He took them to many evening classes, they ate out regularly, and generally tried to help the children to get the upbringing they deserved. In Britt's words, it left him "exhausted".
As Preston, Harry and Britt grew up, they started realising what was happening. Britt had told his children that their mother was going to "cooking school", whenever she went to a treatment centre, but this excuse didn't last forever. The children would eventually realise what was going on.
The documentary featured interviews with the children. Her oldest son Preston read out a card that his mother had given him, stating her words "you are an amazing young man that makes me proud every day". Preston said that he reads that card whenever he has a problem in life. He also said that when clean, Wynne has an "awesome human being".
Harry, the middle child, also spoke affectionately about his mother, and showed the camera a loving message that his mother had sent him before she passed,
16-year old Britt actually opened this part of the documentary, showing the camera a framed photo of her and Wynne, and talking about a Christian cross that had been given to her by Wynne after her parents separated, which meant they wouldn't live together anymore. Wynne had the same necklace, and said that if Britt wore it, the two would be together.
Britt later tells of seeing her mother's struggles. She said that when Wynne was clean, she was fine, but when high, it was as if she was "sleepwalking", with her eyes, speech and even walk all different.
Her husband Britt was also affected badly by Wynne's passing. Before her addictions, Britt said they had an excellent social life, and how Wynne was an excellent mother.
He also spoke of how pills were all over the house – from draws to coat pockets to even being stashed at the back of the food pantry. It was as if painkillers had consumed them.
Summary
Above all, the true pain was in losing Wynne. Not only did Wynne lose her life, but the children lost their mother, the husband lost his wife, and they will go through the rest of their lives with a part of them missing.
Britt mentioned how he firmly believed that many people have been prescribed opiates in the past without any direction or support. And that when taking these drugs, they aren't aware of what they are getting into. By the time they want to get out, it is too late.
By the time of Wynne's death, she had lost almost all of her friends during her years of addiction. Her funeral was attended by only a few people, which represented a very sad end to a difficult journey.
The process started through the act of giving birth to a child – a miracle in itself – which led to pills being prescribed. From there, opioids consumed Wynne, eventually leading to her tragic death. Such a simple prescription led to a disastrous journey.
Warning: This Drug May Kill You is a documentary produced and released by HBO. You can read more about this documentary, and watch it, by clicking this link.
---
If you have been affected by any of the content in this article, you can see our crisis resources at this link.
Disclaimer

This website should be used purely for informational purposes, and does not intend to, nor should it ever, be used as a replacement for professional medical advice.

We strive to keep all of our pages updated, and ensure that our website is full of factual and in-depth information. However, we encourage you to browse this website with care.

As a reminder, this website and all content within it cannot and should not replace the advice of a trained medical professional. You can read our full disclaimer at this link.