Online Therapy is becoming a very popular choice for those seeking improved mental health and general wellbeing. Its convenience, accessibility and choice results in many people utilising online therapy rather than more traditional face-to-face talking therapy.
Online therapy is simply talking therapy that takes place online, rather than traditional in-person talking therapy. It may also be known elsewhere as e-therapy, internet therapy or teletherapy.
The same subjects and types of therapy can be covered in Online therapy as you would normally in face-to-face therapy. There is a huge breadth of choice in therapists, and you have the chance to do the therapy in the comfort of your own home.
But Online therapy isn't for everyone – and that is understandable. In this article – we take a look at a wide range of information based on Online therapy, which should give you a strong overall guide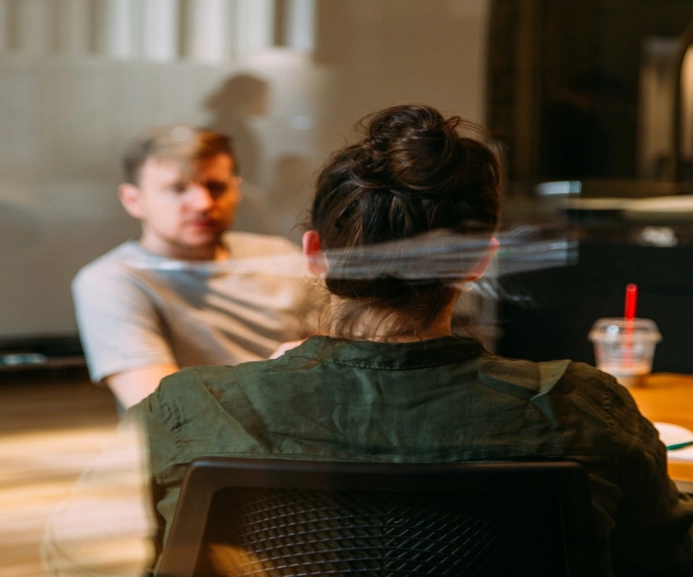 The Normal Process
The process will typically differ from provider to provider. However, generally, you would register on the website of your chosen provider – here you would provide details of your personal needs and motivation for getting therapy.
The provider will then be able to use your answers from the registration phase to match you with some potential therapists that suit your needs. You would then be able to browse their profiles, and connect with your chosen therapist.
From there, you would be able to message one another and schedule a session. You will normally have the choice of video calling or a live chat – where you would type your answers to the therapist.
The therapy session will take place just how a normal session would – only that instead of speaking face-to-face, you would either speak via video link or via typing. You would cover the same topics as you would normally.
What conditions can Online Therapy treat?
Online therapy is capable of treating any condition. However, certain therapists will treat set conditions. The intention is to find a therapist that suits your needs.
Depression and Anxiety are the conditions that are most associated with Online therapy – but those suffering from other conditions too can derive benefit from Online therapy.
How much does Online Therapy cost?
Getting therapy privately does unfortunately incur costs – which puts most people off of it. Online therapy would count as private healthcare, unless you were using the NHS for Online therapy – which in this case would make it free.
For those that do use online therapy, the usual rate is normally around £50.00 for a 30-minute session, and around £90.00 for a 1-hour session. If you do multiple sessions, these costs will quickly accumalate.
Those figures are in a ballpark range however, with each therapist or provider setting their own prices. Generally, the better qualified the therapist, the more expensive it will cost.
Is Online Therapy effective?
With Online therapy becoming so popular, more and more research is being put into this emerging area. So far, the evidence is very positive. Studies show that online therapy can be just as effective as traditional in-person therapy [1].
However, some research has found otherwise. For example, one study found that technical difficulties hampered online therapy, and that many patients are more disengaged and distracted when compared to traditional therapy [2].
Advantages of Online Therapy
We have an article that explores the Advantages of Online therapy further, which you can read here. But for now, here are some very brief advantages, read the full article here.
Convenient
Private
Your GP doesn't need to know
Good for those who live in rural areas without access to many therapists
Broad range of therapist choice
Broad range of therapy types to choose from
It is effective!
Good for those with accessibility issues
Disadvantages of Online Therapy
We also have an article that explores the Disadvantages of Online therapy in more detail, which you can read here. But for now, here are some very brief disadvantages, read the full article here.
High costs
Difficult to have a strong bond with your therapist
Difficult to focus and engage with sessions
Therapists can't prescribe medications
Misses out on the advantages of the NHS
Not suitable for a crisis
Therapist isn't always verified and qualified need to check they are registered with a professional counselling body
Vulnerable to technical difficulties
How long will it last?
Online therapy will typically last as long as you want it to. As you will be the one paying, you are in control. It will be worth speaking to your therapist at the start about your planned duration.
Most people will have a minimum of 5-6 sessions, as this is generally the number needed to see some form of change. Some will have therapy continuously for months, and some may even just want one session alone.
Choosing an Online Therapist
Our article on 8 Things To Look For in a Therapist for Mental Health is a good starting point for selecting a therapist that you like and feel that you would get on with well.
However, there are a huge range of online therapy providers to choose from. We would urge you to ensure that you use a provider with legitimate mental health professionals available, and one with therapists that offer the type of therapy you want.
Moreover, you should ensure that you choose a provider that fits in with your budget. Also, a simple sign-up process and easy-to-navigate website should also be something you should be looking for.
Finally, and arguably most important of all, you should check for customer feedback online. This is crucial to do, as you should only use reputable providers that have many existing happy customers.
Summary
Online therapy has become increasingly popular in recent years, especially since the Covid-19 pandemic. It is highly likely that it will continue to become increasingly popular in the forthcoming years.
This article has provided an introduction to Online therapy. We have a similar article – but more for face-to-face traditional therapy, available at this link. You can also see How to Access Talking Therapy For Mental Health. We also have our overall therapy section which you might be interested in browsing!
Disclaimer

This website should be used purely for informational purposes, and does not intend to, nor should it ever, be used as a replacement for professional medical advice.

We strive to keep all of our pages updated, and ensure that our website is full of factual and in-depth information. However, we encourage you to browse this website with care.

As a reminder, this website and all content within it cannot and should not replace the advice of a trained medical professional. You can read our full disclaimer at this link.
References

[1] Hedman, E., Ljótsson B., & Lindefors, N. (2014). Cognitive behavior therapy via the Internet: a systematic review of applications, clinical efficacy and cost–effectiveness. Expert Review of Pharmacoeconomics & Outcomes Research. 12 (6): p745-764.

[2] Barker, G. G., & Barker, E. E. (2020). Online therapy: lessons learned from the COVID-19 health crisis. British Journal of Guidance & Counselling. 50 (1): p66-81.