Acceptance and Commitment Therapy (ACT) is a type of talking therapy that has helped many people in improve their mental health.
It is closely-related to Cognitive Behavioural Therapy (CBT), but has more of a focus on changing patterns of behaviour and thought.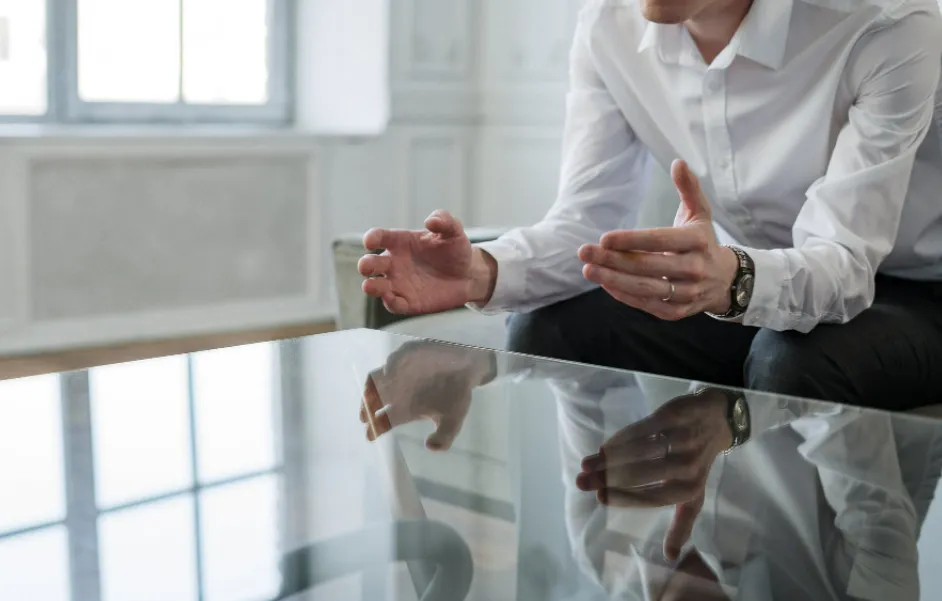 How Does Acceptance and Commitment Therapy Work?
ACT was originally developed by American psychologist Steven C. Hayes in the 1980s [1]. It built on some of the principles of CBT, only with some areas added.
As mentioned, ACT is similar to CBT. But while CBT tries to improve interconnected thoughts, feelings and actions, ACT looks at changing patterns that seem to prevent us from living an enjoyable life.
The aim is to improve flexibility and versatility – meaning that a person is able to adapt to changing environments – something that may normally overwhelm a person.
By helping a person becomes less reactive to events, they can be more stable, and less likely to respond in negative ways to events – thus improving their mental health.
A person will be taught to embrace their thoughts and feelings. Before, many would have felt guilty for how they were feeling. It is therefore able to make a person more positive.
When is Acceptance and Commitment Therapy Useful?
ACT can be very useful for many people. It can take a bit of time for a person to become used to ACT, but once they do, it can be a very positive experience.
Those with Anxiety may particularly benefit from ACT, due to their struggles with their thoughts and feelings. The same could be said for Obsessive Compulsive Disorder (OCD).
Anyone that has had a trauma that they sadly blame themselves for may also benefit from ACT. It can help them come to terms with what happened to them, and hopefully realise what happened was not their fault.
Those with Dissociative Disorders should also benefit from ACT. For example, those who dissociate regularly may benefit from the "being present in the moment" area of ACT.
Advantages of Acceptance and Commitment Therapy
There are a few advantages to Acceptance and Commitment Therapy:
Helps to change negative patterns of thought and promote improvement in thought process
ACT is useful for a range of conditions
ACT is highly-structured, and follows a set process – which has been perfected over decades
Disadvantages of Acceptance and Commitment Therapy
There are a few disadvantages to Acceptance and Commitment Therapy:
ACT takes time to work, meaning those doing the therapy will need to be patient at the start
ACT can be time-consuming, and therefore a patient will need to have time to get the most out of therapy
For some people, ACT will not be intensive enough, and may mean those with more severe conditions won't benefit from it
How effective is Acceptance and Commitment Therapy ?
Research into ACT appears to largely be positive, though it doesn't appear to be as effective as other treatments can be.
A very positive finding came in 2020, where a widescale analysis took into account studies involving 12,477 participants. It found that ACT was an effective treatment for mental health conditions like Anxiety, Depression and Substance-based Disorders [2].
However, a 2008 analysis that took into account a range of previous studies, found that there wasn't enough evidence in favour of ACT to suggest it should be a mainstream treatment [3].
ACT is very similar to CBT. However, studies do show that CBT – one of the most common talking therapies – has a better success rate [4].
Ultimately, not everyone will find that ACT is effective. It is something that is difficult to predict, as some people simply get on with certain therapies well, and some don't.
How to find a therapist?
It is recommended that you contact your GP and inform them of your problems. They will refer you to the relevant mental health team.
If you are aiming to use the private sector, you could ask your GP or someone you know for a recommendation. You can also look online – the British Association for Counselling and Psychotherapy have a therapist directory on their site.
See Also
Alternatives
If talking therapy alone hasn't worked, then your Doctor may suggest adding a medication.
There are many other types of therapy, you can see an exhaustive list of them here.
Disclaimer

This website should be used purely for informational purposes, and does not intend to, nor should it ever, be used as a replacement for professional medical advice.

We strive to keep all of our pages updated, and ensure that our website is full of factual and in-depth information. However, we encourage you to browse this website with care.

As a reminder, this website and all content within it cannot and should not replace the advice of a trained medical professional. You can read our full disclaimer at this link.
References

[1] Kazantzis, N., Reinecke, M. A., & Freeman, A. (2009). Cognitive and Behavioral Theories in Clinical Practice. New York: Guildford Press.

[2] Gloster, A. T., Walder, N., Levin, M. E., Twohig, M. P., & Karekla, M. (2020). The Empirical Status of Acceptance and Commitment Therapy: A Review of Meta-analyses. Journal of Contextual Behavioral Science. 18: p181-192.

[3] A-Tjak, J. G. L., Davis, M. L., Morina, N., Powers, M. B., Jasper, A. J., & Emmelkamp, P. M. G. (2015). A meta-analysis of the efficacy of acceptance and commitment therapy for clinically relevant mental and physical health problems. Psychotherapy and Psychosomatics. 84 (1): p30-36.

[4] Powers, M. B., Vörding, M. B., & Emmelkamp, P. M. G. (2009). Acceptance and commitment therapy: a meta-analytic review. Psychotherapy and Psychosomatics. 78 (2): p73–80.