It is common to have a range of questions about talking therapy. These questions may concern the content involved, the therapist, their style, what the NHS offers, what the private sector offers and more.
In this article, we have put together a range of questions and answers that many people have regarding therapy. You may also wish to read our article on Everything You Need to know About Talking Therapy – which will give you an idea on the overall topic.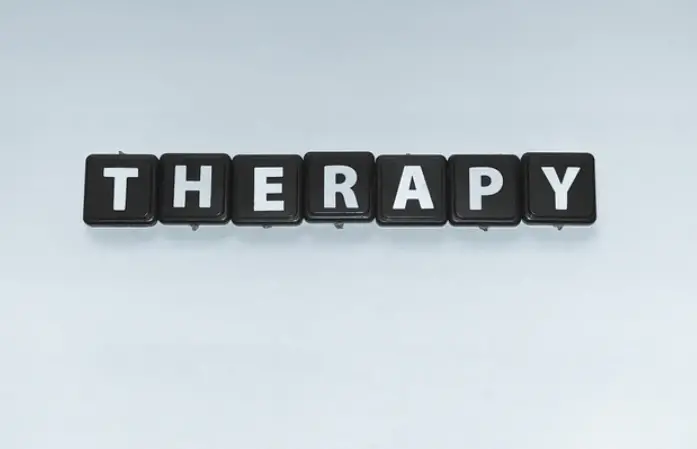 Questions
Please note that these questions are still under construction, and that the links may not all currently work.
Which type of therapy will work best for me?

There are 30 different types of therapy that are available! Therefore, it is difficult to know which type of therapy to go for. If you are using the NHS, the choice will typically be limited. If you are using the private sector, then you can choose any therapy that you wish.

You can see a list of the different types of therapy at this link.
How do I access talking therapy?

If you are using the NHS, then we recommend contacting your GP. They can discuss your symptoms with you, and refer you to the most appropriate mental health service. You can alternatively self-refer.

If you are using the private sector, then we recommend using an online directory to see a therapist in your area. You will then be able to contact them via phone or email, where sessions can then be arranged.
Which is better – the private sector or the NHS?

This is a very difficult question. There are both positives and negatives to both. For example, the private sector gives you a choice of therapist, and choice of the type of therapy, whereas the NHS does not. Private therapy does not have a waiting list, while the NHS normally will.

However, the NHS is free, while private therapy is expensive. The NHS provides you with a therapist, though you would need to find one if going private. Moreover, the NHS will have checked the qualifications of their therapists, while you may need to make the check yourself on private individuals.

There are good and bad points to both. We have an article that looks at this debate in detail.
Will I be expected to ask questions to my therapist?

You are more than allowed to ask questions about their credentials, after all, it is crucial to know if the two of you will gel, and to see if their expertise will help your problems. A small 'how are you' upon meeting each time as well may be a nice touch. Other than that, there is very little reason for you and the therapist to engage in any other talk. They won't be your friend outside of therapy, ethically speaking, there are rules in place to protect both parties.
Is physical touch involved?

While some therapies do involve being close to a therapist e.g., hypnotherapy or EMDR, there shouldn't be any touching involved. It is possible that the therapist may give you a hug if you are in floods of tears, but any more than that would be very unusual. If a therapist starts exploiting an individual, they should be reported immediately.
Can I change therapists once I've started?

This depends. If you are using the NHS, then it is unlikely. You can ask the therapist if changing is something they would consider. But unfortunately, due to the huge demand for mental health services, individual preferences are unlikely to be taken into account.

If you are going private, then you absolutely can. If you are going private, then you are the one paying for the service, and thus have the power. Don't worry either about the therapist's reaction, they are professionals and will know this is very normal. But it is best to give them the courtesy of telling them.
How long will therapy last?

If you are engaging with therapy via the NHS, there will be strict guidelines as to how long therapy can last. For instance, Cognitive Behavioural Therapy is normally the first line of therapy for most mental health conditions on the NHS. You may be given six weekly slots, and your progress will be marked from there, with further decisions made.

If you are going private, then it can last as long as you like, or as short as you like – as you're in command.
Therapy or medication – which is better for me?

The debate between therapy and medication can be difficult. Medication can be a life-saver for many people, especially in the short-term. But medication doesn't fix the underlying problems that cause many mental health conditions. A combination of medication and therapy can work very well, but each case is unique.

It is best to have a conversation with your GP or mental health professional, as to which is best. We have an exhaustive article that looks at this debate in detail.
Can you choose which gender therapist you get?

If you are using the NHS, then this cannot be guaranteed. Whilst you can put in a request for a certain gender, this may not be possible due to the high demand for services.

If you are going private, then yes, you can choose whoever you feel comfortable with. It is the person that makes the difference, not their gender.

Many people will feel more comfortable with their therapist being the same gender to them, or may consequently want a therapist of the opposite gender to provide an opinion on their troubles. Or, if a male was abused as a child by his mother, he may wish to see a male therapist. It is purely down to the individual.
What should I look for in a therapist?

In the NHS, therapists will have had their qualifications checked. They will have also received training for sessions. Therefore, when using the NHS, you won't need to worry about the actual therapist's qualifications.

If going private, we have an article that looks at the qualities that you should look for in a therapist. You can access this article by clicking here. You may also be interested to read about what you should check about a therapist prior to booking them.
What happens if I self-refer for therapy?

Many people choose to self-refer for therapy. While it is advisable that you go through your GP, in most places you are able to self-refer.

We have an article that looks at this in detail, which you can access by clicking here.
How does group therapy work?
I struggle to open up to a therapist – any tips?
What will happen at the first therapy appointment?
Therapy isn't working for me – what should I do?
Is everything I say in therapy confidential?
Why do therapists ask such vague questions?
How does online therapy work?
Read Now
Disclaimer

This website should be used purely for informational purposes, and does not intend to, nor should it ever, be used as a replacement for professional medical advice.

We strive to keep all of our pages updated, and ensure that our website is full of factual and in-depth information. However, we encourage you to browse this website with care.

As a reminder, this website and all content within it cannot and should not replace the advice of a trained medical professional. You can read our full disclaimer at this link.