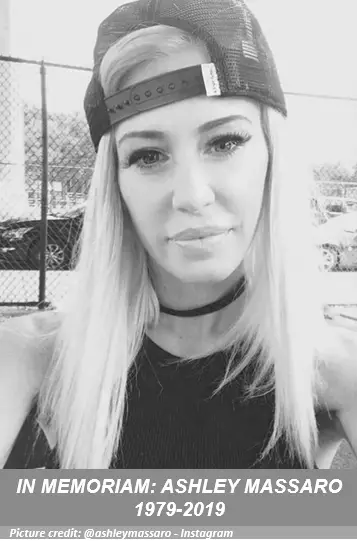 Ashley Massaro is best remembered for being a professional wrestler with World Wrestling Entertainment (WWE), where she won legions of fans around the world.
Massaro also modelled, hosted radio shows and appeared in a reality TV show, alongside her four year wrestling career, where she once captured the WWE Womens Championship.
But for all of her in-ring success, Massaro had her problems outside the ring. She had spoken in the past about the effects that concussions sustained during her wrestling career had on her, whilst also speaking candidly about mental health struggles.
Massaro tragically passed away in 2019 at the age of 39, just short of her 40th birthday. She left behind a strong legacy, and continues to be sorely missed by fans.
Professional Wrestling Career
Massaro was introduced to wrestling at a young age, with both her father and uncle competing in amateur wrestling. She graduated from the State University of New York in 1999, before she moved into modelling.
Massaro was scouted by a WWE casting director whilst working at a swimsuit pageant. The director told her about WWE's Diva Search, which was a show that offered a $250,000 contract at WWE for a "diva" – which was the WWE's term for a female wrestler.
Thousands of women auditioned for a place on the search. Massaro was selected as one of 8 finalists. She went onto win the event, securing her the huge contract.
Over the next few years, Massaro became a regular face on WWE programming. She won many matches, was a fan favourite, and showed good longevity – overcoming various injuries. The high point of her career came in 2007, when she competed for the Women's Championship at Wrestlemania.
Massaro left the WWE in July 2008. She requested her release in order to care for her daughter, who was going through a bout of illness. Massaro didn't ever return to the WWE, and unlike many in the industry, she didn't sign on and compete for another promotion. Apart from occasional one-off events, Massaro permanently retired from wrestling.
Other ventures
Massaro also had another landmark achievement that happened in 2007, when she became the cover girl for the iconic Playboy Magazine. This propelled her into becoming known to an audience far beyond just wrestling fans.
In 2007, Massaro took part in the reality show Survivor: China. The show involved 16 "castaways" working together in an isolated location, where they need to provide their own food, drink and shelter for themselves. Over the course of a few weeks, the contestants battle it out to be the final "survivor". Unfortunately for Massaro, she was voted out after one week.
Her modelling continued after wrestling, which resulted in her appearing in many different magazines. Moreover, Massaro also racked up several acting credits. In her later years, Massaro also worked as a DJ for a local station – a role which she would continue up until her death.
Away from the camera
But as is the case with so many away from the camera, life was difficult for Massaro. She suffered from mental health problems, and went through some challenging times.
Massaro was cruelly "trolled" on Twitter in 2015. A fake account purporting to be senior WWE figure Stephanie McMahon publicly "invited" Massaro to an upcoming event. Massaro responded very passionately, saying "yes", and that she was "so happy right now". Sadly, this turned out to be a hoax, and Massaro wasn't able to return.
In 2016, Massaro added her name to a growing list of former professional wrestlers that were filing a class action lawsuit against WWE. Whilst the lawsuit was eventually dismissed, the case shone a light on a range of issues in professional wrestling.
The lawsuit focused on WWE allegedly failing to inform their talent of the risks involved with injuries, such as concussions. Massaro claimed that she had suffered with mental health problems due to concussions.
As part of the lawsuit, Massaro mentioned that she had undergone "debilitating behavioural changes" following her time in WWE, which included drug addiction – which the WWE stepped in to help treat.
She said that she had suffered from depression, anxiety and memory loss for many years, which she felt was caused by the range of injuries sustained in WWE. Massaro also claimed that she had been sexually assaulted while on tour with the WWE.
After her death, a legal document that detailed a sexual assault on Massaro was released. The document featured a horrifying statement where Massaro recalled what had happened. She spoke of the "severe emotional and psychological trauma" that the event caused.
Death
On May 15th 2019, Massaro posted on Twitter to say that she had just answered "a ton of fanmail", which she was going to post. This was tweeted at 11:53pm.
Tragically, at some point over the next few hours, Massaro took her own life. After not turning up to the radio show, her home was searched by the Police, who found Massaro unresponsive at 5:23am in the morning.
She was pronounced dead upon arrival at hospital. Massaro was laid to rest on May 21st the Saint James Episcopal Church Cemetery in St. James, New York.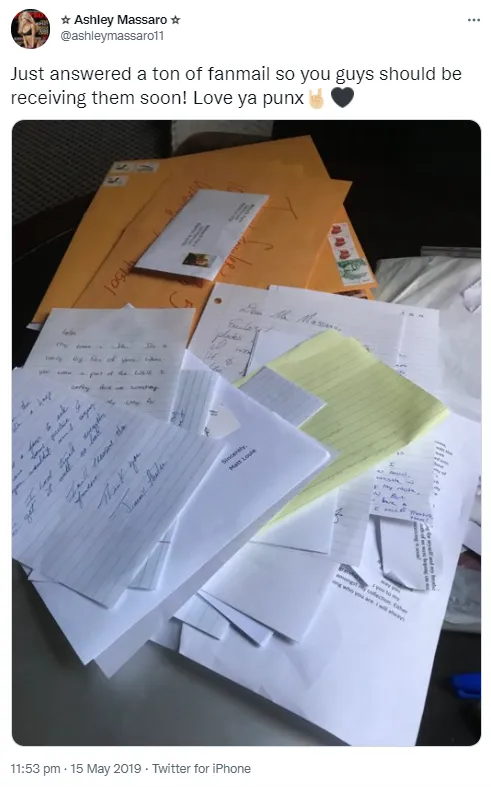 Tributes to Massaro
Massaro's death was met with shock and sadness. It left many of her fans devastated. Tributes poured in for her – from fans to past colleagues.
Former wrestlers spoke of how Ashley Massaro had a "beautiful spirit" and that "her smile radiated the entire locker room and arenas everywhere".
Massaro's daughter Alexa was looked after by a group called "The Square Circle Sisters" – which were a group of former WWE wrestlers that set up a crowdfunding campaign on GoFundMe to create a college fund for Alexa.
Incredibly, due to the kindness of people all over the world, they were able to raise $100,734 for Alexa. Like Massaro had looked after others, people were there to return the favour. Ashley's mother and daughter filmed a video to thank all of the kind donors.
Summary
Ashley Massaro appeared to touch everyone she met. All over the internet there are people saying about how kind she was to her fans when interacting. She was a big part of many people's childhood.
The tributes continue to pour in after Ashley Massaro's death. Many years on, her old posts on social media still attract kind-hearted messages from people all over the world. She continues to positively impact so many.
In a sad way, it is somewhat appropriate that she was signing fan mail the night before her death. While what happened next was a total tragedy, she will forever be remembered.
---
If you have been affected by any of the content in this article, you can see our crisis resources at this link.
Disclaimer

This website should be used purely for informational purposes, and does not intend to, nor should it ever, be used as a replacement for professional medical advice.

We strive to keep all of our pages updated, and ensure that our website is full of factual and in-depth information. However, we encourage you to browse this website with care.

As a reminder, this website and all content within it cannot and should not replace the advice of a trained medical professional. You can read our full disclaimer at this link.
References