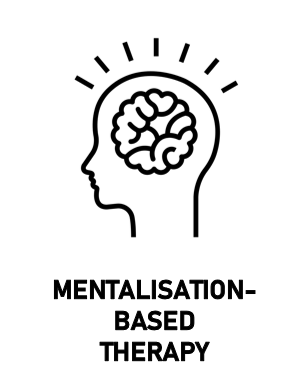 Mentalisation-based Therapy (MBT) uses a range of techniques to try and help an individual understand themselves and their thoughts more.
Mentalisation itself is the ability for an individual to think about thinking – essentially allowing an individual to examine their own thoughts, and the effect they have on their feelings and behaviour.
MBT can help an individual understand what goes through the mind of others, as well as making an individual more aware of what happens in their own mind. This form of therapy is useful in many different mental heath conditions, primarily personality disorders.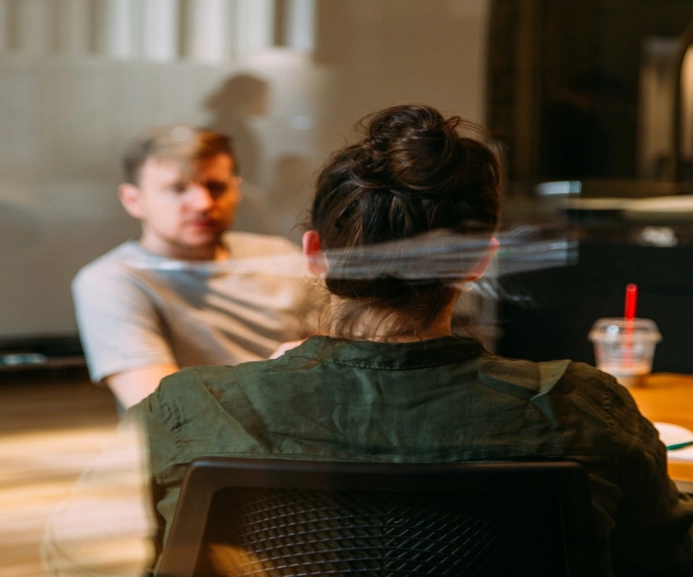 The Science Behind Mentalisation Based Therapy
MBT is based on the theory that people with various mental health conditions, such as Borderline Personality Disorder, have a lack of ability to mentalise.
This means in practice, that they may struggle to process their own thoughts, and thus assess the impact of their thoughts, and the effect they have.
A person will be taught that their thoughts, beliefs and feelings effect their actions and behaviour. This doesn't just involve a person thinking about themselves, but also how others think and perceive things too.
In general, MBT works to try and help an individual become able to take a step back and analyse their thoughts, before acting in a way that is incongruous with the situation. As a result, they will be able to process negative thoughts in a more positive way.
How Does Mentalisation Based Therapy Work?
MBT is a long-term form of therapy, normally taking one-two years. MBT works on changing long-standing patterns of thought, and often those with severe mental health conditions – therefore it takes a long time to generate the required benefits.
MBT may be delivered in a hospital or inpatient mental health facility, but can also feasibly take place in a normal outpatient setting. It can be given on a one-to-one basis, but is more commonly provided in a group.
MBT will aim to help the individual recognise harmful thoughts, and not impulsively act on them. By taking a step back and analysing their thoughts, the patient is less likely to show poor judgment or behaviour in their actions.
A patient will also use this same thought process when reacting to others, helping them to see the impact of their own behaviour on those around them.
In the typical session, a person will focus on the difficulties facing them in their current day-to-day life and notice the thoughts that they have.
The problems behind long-term relationship difficulties are also identified, and progress is regularly marked by questionnaires throughout treatment.
A therapist will work with the patient to come up with alternate and healthier thought patterns. A range of techniques are used.
Between therapy sessions, it is very important for a patient to put into practice what they have learned. For instance, a person will need to practice a new thought pattern in moments that they would normally react negatively.
Commitment to therapy is important – and can help the patient get the most out of treatment.
Most people find MBT helps significantly. They are normally left well equipped for the future after treatment – including in relationships, life goals, and healthier emotions.  
When is Mentalisation Based Therapy Useful?
MBT is primarily used as a treatment for Borderline Personality Disorder (BPD), with its developers designing the therapy for BPD.
It is particularly effective however for any person that has a long history of difficult relationships, or struggles to deal with emotional situations, or someone that acts impulsively in dangerous ways e.g. self-harm in reaction to overwhelming feelings.
Therefore, as well as BPD, other conditions that are commonly treated with MBT include other personality disorders, eating disorders, substance-related disorders and some forms of Depression.
MBT can help with both past feelings and present feelings. Those with any mental health condition may feasibly benefit from MBT, though it is dependent on the circumstances of each person.
How effective is Mentalisation Based Therapy?
The evidence is very positive for MBT, especially in BPD. It appears to be very useful for those suffering from BPD, with numerous studies providing evidence of its benefits not only in the short-term, but also the long-term [1][2].
One of these studies was a follow-up study, it found that those treated with MBT had longer periods of employment, fewer hospitalisations and took less medication when compared to individuals who weren't treated with MBT [1].
Moreover, a further study from 2019 found that MBT was effective for a group of patients with BPD that were treated for a year. They found there was a decline in self-harm and emotional dysregulation [3]. However, DBT performed better in the study.
Studies have also shown the effectiveness of MBT for eating disorders [4]. There is limited evidence to suggest MBT can be useful for Depression.
But while many people will find their symptoms lessen from this condition, MBT is not for everyone. Everyone is unique.

How to find a therapist?
It is recommended that you contact your GP and inform them of your problems. They will refer you to the relevant mental health team.
If you are aiming to use the private sector, you could ask your GP or someone you know for a recommendation. You can also look online – the British Association for Counselling and Psychotherapy have a therapist directory on their site.
See Also
Disclaimer

This website should be used purely for informational purposes, and does not intend to, nor should it ever, be used as a replacement for professional medical advice.

We strive to keep all of our pages updated, and ensure that our website is full of factual and in-depth information. However, we encourage you to browse this website with care.

As a reminder, this website and all content within it cannot and should not replace the advice of a trained medical professional. You can read our full disclaimer at this link.
References

[1]   Bateman, A. & Fonagy, P. (2008). 8-Year Follow-Up of Patients Treated for Borderline Personality Disorder: Mentalization-Based Treatment Versus Treatment as Usual. American Journal of Psychiatry. 165 (5), p631-638.

[2]   Bateman, A. & Fonagy, P. (2009). Randomized Controlled Trial of Outpatient Mentalization-Based Treatment Versus Structured Clinical Management for Borderline Personality Disorder. American Journal of Psychiatry. 166 (12), p1355-1364.

[3]  Barnicot, K., & Crawford, M. (2019). Dialectical behaviour therapy v. mentalisation-based therapy for borderline personality disorder. Psychological Medicine, 49 (12), p2060-2068.

[4]   Robinson, P. (2013). Mentalisation-Based Therapy of Non-suicidal Self-Injury and Eating Disorders: MBT-ED. In: Claes, L. & Muehlenkamp, J Non-Suicidal Self-Injury in Eating Disorders. Berlin: Springer. p163-179.