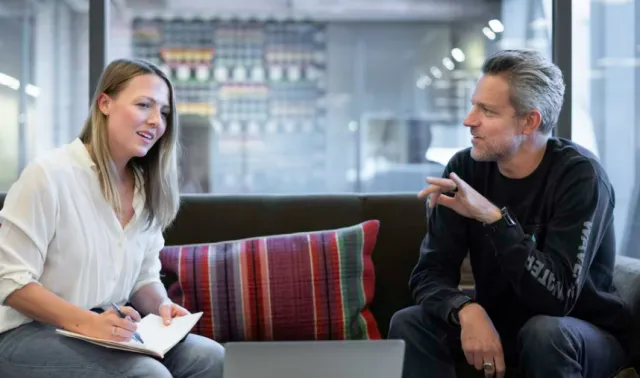 Many people are turning to talking therapy as a way of dealing with their problems, whether this be a mental health condition, general wellbeing concerns, or any other personal problems.
Typical types of talking therapy that many people are opting to partake in include Cognitive Behavioural Therapy, Interpersonal Therapy and Light Therapy. There are a wide range of types of therapy out there.
With therapy getting more popular, many people are left wondering how they can get the most out of talking therapy. With this in mind, we take a look at some of the ways that you can get the most out of therapy.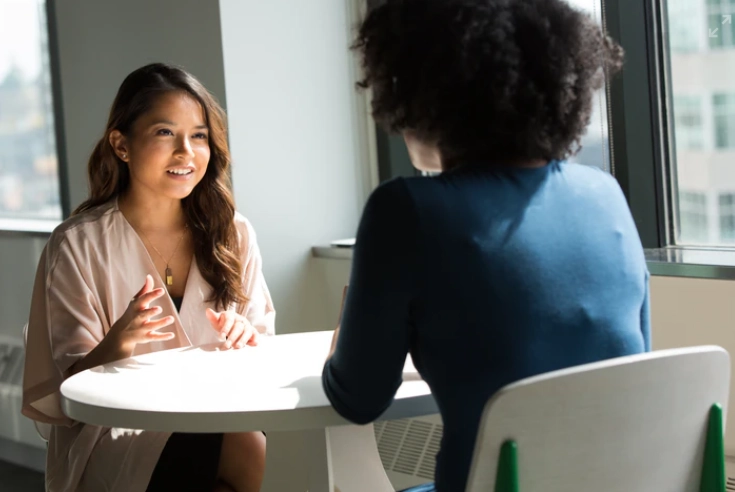 Be warm towards your therapist
One of the most important parts of therapy is the patient-therapist relationship. Studies show that the stronger the bond between the two parties, the likelier success is [1].
With this in mind, it is very important to start off in a positive manner. To do this, you should greet your therapist, introduce yourself, and generally act warmly towards them.
This should improve the chances that you both get on well, and forge a strong bond throughout your time together. Hopefully, you'll immediately feel comfortable. If not, we have an article featuring 6 Tips For Opening Up To Your Therapist.
Be prepared
You may wish to do some reading or research prior to starting therapy, as this will give you an idea of what's to come. If you know which type of therapy that you will be doing, you may wish to have a look online and see what you will be doing.
The old saying "knowledge is power" holds true. By being prepared, it will allow you to be ready for whatever happens at the first session. We also have an article on What Will Happen at the First Therapy Appointment.
Implement what you learn
If therapy teaches you a new skill or technique, such as deep breathing each night, being exposed to a phobia or keeping a mood diary, make sure you do so!
Recovery from mental health conditions cannot only be done in therapy sessions. Instead, you need to implement what you have learned from therapy into real life.
Therapy does require commitment, but it will be worthwhile, as it could be the treatment that gives you improved mental health and general wellbeing.
Record sessions (with permission!)
When you actually go through therapy sessions, it can be difficult to remember what was discussed and the key learning points from each session. Therefore, after each session, you should consider making notes on what was discussed in that session.
You may also consider audio recording your therapy sessions. It should be pointed out that you must ask the permission of your therapist for this. If they are happy for you to record it, then think about doing so, as listening to the session back can be helpful.
Discuss the session with others
This suggestion may not be suitable for everyone, but if you are comfortable doing so, you may wish to discuss your sessions with someone you trust – such as a family member or a best friend.
They may be able to give their opinion on things, help you to implement your new skills and techniques, or generally provide support. But this won't be for everyone, which is completely understandable.
Attend all sessions
Another easy, but important way to get the most out of talking therapy is to attend all of your sessions on a consistent basis. These sessions will typically be weekly or fortnightly.
Missing occasional sessions or having sessions too infrequently can stunt your progress. Therefore, ensure your calendar is clear on the days your sessions will be taking place, and that you attend when needed.
Summary
Getting the most out of therapy is important. If you are wondering about accessing therapy, read our article on How to Access Talking Therapy For Mental Health. You can also see the difference between NHS and Private Therapy.
Talking therapy can be an excellent way to improve your mental health and overall wellbeing. In fact, for some, therapy can go as far as to solve their issues. But in order for any of this to happen, you need to be committed, and the above areas should help with this.
Disclaimer

This website should be used purely for informational purposes, and does not intend to, nor should it ever, be used as a replacement for professional medical advice.

We strive to keep all of our pages updated, and ensure that our website is full of factual and in-depth information. However, we encourage you to browse this website with care.

As a reminder, this website and all content within it cannot and should not replace the advice of a trained medical professional. You can read our full disclaimer at this link.
References

[1] Hoglend, P. (2014). Exploration of the Patient-Therapist Relationship in Psychotherapy. The American Journal of Psychiatry. 171 (10): p1056-1066.