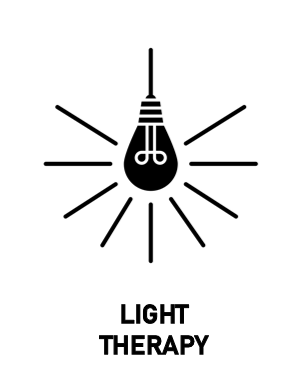 Light therapy is a form of therapy that is best known as a treatment for Seasonal Affective Disorder (SAD). It involves an individual sitting in front or near a specially-constructed light box for around 30-60 minutes a day.
The light box simulates sunlight, which appears to be crucial in the treatment of SAD. This therapy can help other mental health conditions too.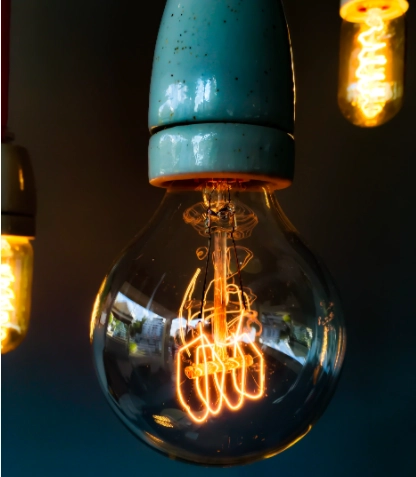 The Science Behind Light Therapy
It isn't entirely known how Light Therapy works. It is the first line treatment of Seasonal Affective Disorder – a condition which involves low mood during winter months.
It is believed that a lack of natural sunlight contributes to the condition. As a result, Light Therapy is used – which simulates sunlight.
A person sits in front of a specially-constructed light box for around 30-60 minutes each day. The brain is supposedly encouraged to produce the chemical serotonin in response to the light.
Serotonin is a hormone that is linked to mood. Light also appears to stop the brain from producing too much melatonin – another chemical – which should stop the patient from feeling overly sleepy.
This combination effectively simulates summer months – where SAD doesn't usually appear.
How Does Light Therapy Work?
Light therapy is a very simple treatment that can be completed alone. It simply involves a person sitting in front of a light box for 30-60 minutes per day.
The Light box is normally either free-standing or wall-mounted, and produces a strong light source when switched on.
As mentioned, it is believed that many people with SAD struggle in the winter months due to the lack of natural light. The light box replaces the natural light.
By sitting in front of the box, a person's brain will act as it would in normal light circumstances, helping the symptoms of SAD to be lessened.
Light Therapy can be carried out for as long is necessary. Some people will gain relief from symptoms within a week, others will need to partake in Light Therapy for a month, some may even need it throughout the winter months – everyone is different.
Most people will return to normal upon completing the treatment. SAD often goes away anyway when Spring arrives.
When is Light Therapy Useful?
Light Therapy is most effective when treating Seasonal Affective Disorder. It can feasibly be effective in treating other mental health conditions such as Depression.
However, it is for rather mild symptoms, and won't be as effective as talking therapy for many conditions. But it can be worth trying.
As always, each person is different, and each person will react differently to particular treatments.
How effective is Light Therapy?
The evidence of light therapy being a treatment for SAD is good, with one study finding that it worked for 2 out of 3 cases of SAD, and was just as effective as the antidepressant Fluoxetine (Prozac) [1].
It appears that adopting a morning and evening approach to light therapy is most effective, with two 30-minute sessions proving useful in a large study into light therapy [2].
There have been concerns raised in the past regarding the risk of eye problems with light therapy, but these fears have largely been allayed [3].
Light therapy does seem to be purely useful for SAD, with limited effectiveness for non-seasonal Depression [4].
While many people will find their symptoms lessen from this condition, DBT is not for everyone. Everyone is unique.
How to find a therapist?
It is recommended that you contact your GP and inform them of your problems. They will refer you to the relevant mental health team.
If you are aiming to use the private sector, you could ask your GP or someone you know for a recommendation. You can also look online – the British Association for Counselling and Psychotherapy have a therapist directory on their site.
See Also
Disclaimer

This website should be used purely for informational purposes, and does not intend to, nor should it ever, be used as a replacement for professional medical advice.

We strive to keep all of our pages updated, and ensure that our website is full of factual and in-depth information. However, we encourage you to browse this website with care.

As a reminder, this website and all content within it cannot and should not replace the advice of a trained medical professional. You can read our full disclaimer at this link.
References

[1] Lam, R., Levitt, A., Levitan, R. (2006). The Can-SAD Study: A Randomized Controlled Trial of the Effectiveness of Light Therapy and Fluoxetine in Patients With Winter Seasonal Affective Disorder. American Journal of Psychiatry. 163 (5), p805-812.

[2] Terman, M., Terman, J., Quitkin, F., McGrath, P., Stewart, J. & Rafferty, B. (1989). Light Therapy for Seasonal Affective Disorder. Neuropsychopharmacology. 2 (1), p1-22.

[3] Gallin, P., Terman, M., Reme, C., Rafferty. N., Terman, J. & Burde, R. (1995). Ophthalmologic Examination of Patients With Seasonal Affective Disorder, Before and After Bright Light Therapy. American Journal of Ophthalmology. 119 (2), p202-210.

[4] Tuunainen, A., Kripke, D. & Endo, T. (2004). Light therapy for non-seasonal depression. Cochrane Database of Systematic Reviews. 2 (1).