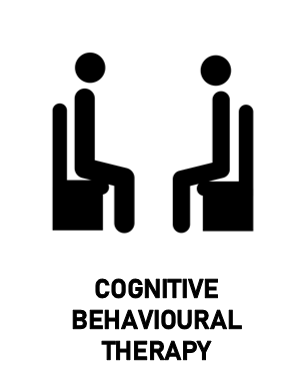 Cognitive Behavioural Therapy (CBT) is a type of therapy that is used to treat a range of mental health conditions.
CBT is seen as one of the key pillars of treatment of mental health conditions. The intention is to improve an individual's well-being and mood.
CBT involves talking face-to-face with a therapist, although it can also be delivered in a group setting.
CBT focuses on the link between thoughts, feelings and actions. This can be useful for those with low self-esteem, anxiety, unhelpful personality traits or intrusive thoughts.
CBT can help an individual understand their feelings more and in the long run, should lead to an improvement in quality of life.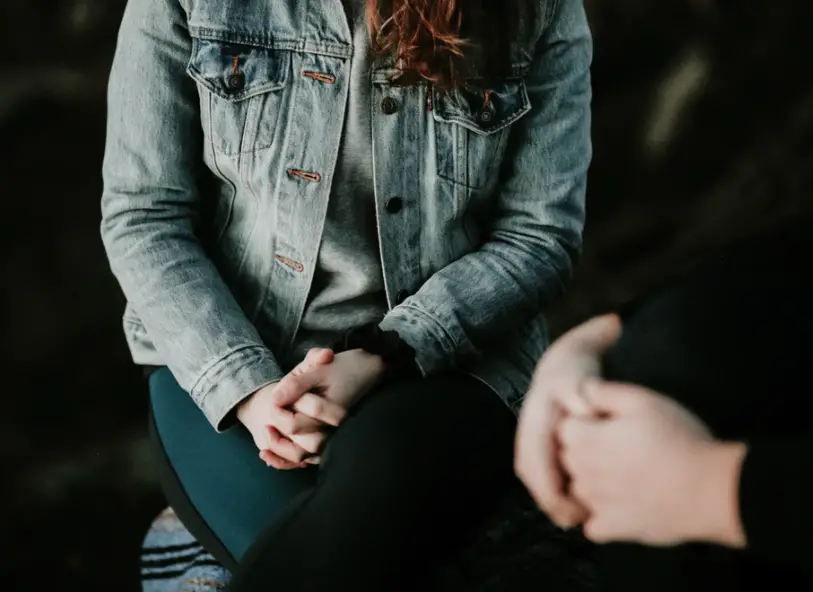 The Science Behind Cognitive Behavioural Therapy
CBT works on the premise that thoughts, feelings and actions are all interconnected. It also follows the idea that cognition and behaviour are linked.
Cognition relates to a person's beliefs and thinking patterns – which will commonly be problematic for someone who is mentally ill. Behaviour relates to how a person acts.
These two areas will be targeted, with the intention of improving how a person feels overall. To achieve this, a therapist will use a range of techniques.
How Does Cognitive Behavioural Therapy Work?
CBT is a gradual process and is targeted at the specific need of the client. It tends to be highly-structured, following a process that have worked well for patients in the past.
CBT attempts to disrupt the common "vicious cycle" of negative thoughts, lack of action and low mood.
The therapy will aim to help the individual with their problems by breaking these issues down into smaller areas, then coming up with practical ways of finding improvements.
It normally lasts for between 6 and 12 sessions, although this is only a general guide. Sometimes, CBT will take place in a group.
Some homework tends to be involved, where a patient is expected to put into practice the methods and techniques they have learned in the therapy.
Therefore, commitment to therapy is important. This involves coming up with positive changes to daily routines.
Most people finish CBT with a much-improved mood. Recurrences of symptoms is common, but a therapist should also teach a patient about techniques to use in the future. You can read more about how CBT works at this link.
When is Cognitive Behavioural Therapy Useful?
CBT is used for a wide variety of mental health conditions – and due to its nature of being short in length, low in cost and easy to learn – is a favourite for many.
It is heavily used by the NHS in the United Kingdom. It is typically used for Anxiety, Depression, Obsessive-Compulsive Disorder and PTSD.
CBT primarily focuses on "the here and now", meaning it isn't always suitable for those with past trauma or deeply affected by past events. Otherwise, CBT can be very useful for a huge array of people.
As with all types of therapy, anyone can feasibly benefit from CBT, but it is dependent on the circumstances of each individual person.
How effective is Cognitive Behavioural Therapy?
CBT appears to be very effective in many cases, especially for milder cases of depression and anxiety [1][2].
A 2018 study reviewed a group that had CBT for anxiety, asking them two years after their treatment had finished how their mental health was. Over half of the cohort no longer met the diagnostic criteria for anxiety [3].
However, in cases of severe depression or more complex conditions like Bipolar Disorder, there appears to be little effectiveness [4].
CBT is also very effective at preventing future relapses. It appears that in milder mental health conditions, CBT is highly-effective. However, it might prove too limited to others.
How to find a therapist?
It is recommended that you contact your GP and inform them of your problems. They will refer you to the relevant mental health team.
If you are aiming to use the private sector, you could ask your GP or someone you know for a recommendation. You can also look online – the British Association for Counselling and Psychotherapy have a therapist directory on their site.
See Also
Disclaimer

This website should be used purely for informational purposes, and does not intend to, nor should it ever, be used as a replacement for professional medical advice.

We strive to keep all of our pages updated, and ensure that our website is full of factual and in-depth information. However, we encourage you to browse this website with care.

As a reminder, this website and all content within it cannot and should not replace the advice of a trained medical professional. You can read our full disclaimer at this link.
References

[1] Driessen, E., & Hollon, S. D. (2010). Cognitive behavioral therapy for mood disorders: efficacy, moderators and mediators. The Psychiatric Clinics of North America, 33(3). p537–555.

[2] Hofmann, S. G., Smits, J. A. (2008). Cognitive-behavioral therapy for adult anxiety disorders: a meta-analysis of randomized placebo-controlled trials. The Journal of Clinical Psychiatry, 69(4). p621–632. 

[3] Kodal, A., Fjermestad, K., Bjelland, U., Gjestad, R., Ost, L-G., Bjaastad, J. F., Haugland, B. S. M., Havik, O. E., Heiervang, E., Wergeland, G. J. (2018). Long-term effectiveness of cognitive behavioral therapy for youth with anxiety disorders. Journal of Anxiety Disorders, 53(3). p58-67.

[4] Chiang, K. J., Tsai, J. C., Liu, D., Lin, C. H., Chiu, H. L., & Chou, K. R. (2017). Efficacy of cognitive-behavioral therapy in patients with bipolar disorder: A meta-analysis of randomized controlled trials. PLOS One, 12(5).