Cognitive Behavioural Therapy (CBT) is a type of talking therapy that has proven very popular. It is used heavily by the NHS, and is used in the treatment of conditions like Depression and Anxiety.
But while many people find it effective, it doesn't work for everyone. After all, every person is different. In this article, we look at some of the alternatives to CBT for when it doesn't work as intended.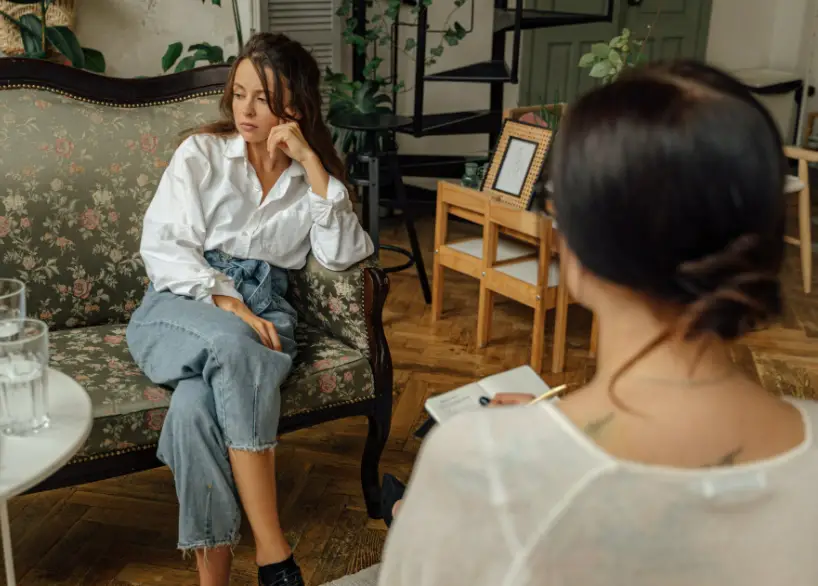 What is CBT?
Cognitive Behavioural Therapy (CBT): CBT is a type of therapy that is used to treat a range of mental health conditions. CBT involves an individual talking face-to-face with a therapist, although sometimes CBT can be conducted in a group setting. CBT attempts to improve an individual's wellbeing and mood. The therapy focuses on the link between thoughts, feelings and actions. This can be useful for those with low self-esteem, anxiety, unhelpful personality traits or intrusive thoughts. CBT can help an individual understand their feelings more, and in the long run should lead to an improvement in quality of life.
Why might CBT not work?
CBT isn't for everyone. One of the biggest problems with CBT is that it purely focuses on the present day. Many people with mental health conditions struggle due to a past trauma or event.
As well as not looking at the past, research into CBT's effectiveness is mixed [1], and there are also concerns that it is too simplistic. Then there are people who simply just aren't suited to CBT.
Idea 1: Try a different type of talking therapy
The best idea is to try an alternative type of talking therapy. There are so many other types of talking therapy that could be beneficial. The chances are that there is a type of therapy that will suit you better.
Be aware that if you are using the NHS, you will only get a limited choice of types of therapy. If you are using the private sector, then you will have a huge choice. You can see the pros and cons of both types here.
If someone is struggling with a past event, they might find a type of therapy like Psychoanalytical Psychotherapy or Psychodynamic Psychotherapy would be better for them. There are many other types of therapy too that can be tried.
It is worth discussing changing types of therapy with your doctor or mental health professional, who should be able to point you in the right direction.
Idea 2: Medication
Medication shouldn't be routinely used. However, if you have found that your symptoms have worsened, it could be an idea to try medication. But this will need to be prescribed by a GP or mental health professional.
If you wish to consider medication, it is worth speaking to your GP or mental health professional. They should only provide medication if they feel it is appropriate.
Medication like antidepressants can help improve your mood, and may result in an improvement in mood – which can provide you with more motivation for completing therapy. You may find that medication gives you the boost you need.
Idea 3: Self-help
While it may seem simplistic, there are many different self-help methods and techniques you can do. The good thing about these is that you can work them round your life.
Self-help techniques may include exercising more, reading, walking, deep breathing or meditating. Some people find that these methods help to lessen mental distress.
Your GP may be able to suggest some other self-help materials. Generally though, self-help can be effective, and can be a way of making small but positive changes in your life.
Idea 4: Alternative and Complimentary Treatments
While talking therapy and medication are the two main approaches to treating mental health, there are some other methods which are generally referred to as either "alternative" or "complimentary".
These treatments have limited scientific evidence for their use. However, many people find that they can help. But you should always talk with your GP before trying any treatment for mental health.
We have an article that outlines 10 Alternative and Complimentary Mental Health Treatments. They include CBD Oil, Herbal Remedies and St. John's Wort among many others.
These methods aren't guaranteed to be successful, and as mentioned, you should speak to your GP before trying any of these. These treatments can be effective, but you should exert caution.
Summary
Most people will benefit from trying a different form of talking therapy. Therapy can be a big help to many people, so it is definitely worth trying a few different types before moving on.
But as this article has showed, there are other options. These include medication, self-help techniques, and then alternative and complimentary treatments. The ultimate aim is for better mental wellbeing, with any of the above methods helping with this.
Read Now
Disclaimer

This website should be used purely for informational purposes, and does not intend to, nor should it ever, be used as a replacement for professional medical advice.

We strive to keep all of our pages updated, and ensure that our website is full of factual and in-depth information. However, we encourage you to browse this website with care.

As a reminder, this website and all content within it cannot and should not replace the advice of a trained medical professional. You can read our full disclaimer at this link.
References

[1] Baardseth, T. P., Goldberg, S. B., Pace, B. T., Wislocki, P., Frost, N. D., Siddiqui, J. R., Lindemann, A. M., Kivlighan III, M., Laska, K. M., Del Re, A. C., Minami, T., & Wampold, B. E. (2013). Cognitive-behavioral therapy versus other therapies: Redux. Clinical Psychology Review. 33 (3): p395-405.