Reality Therapy is a form of talking therapy that has proven rather controversial, yet has helped many people over the last few decades.
The core belief in Reality therapy is that mental distress and psychological suffering are not down to mental illness. Instead, this is caused by certain needs, like love and belonging, not being met.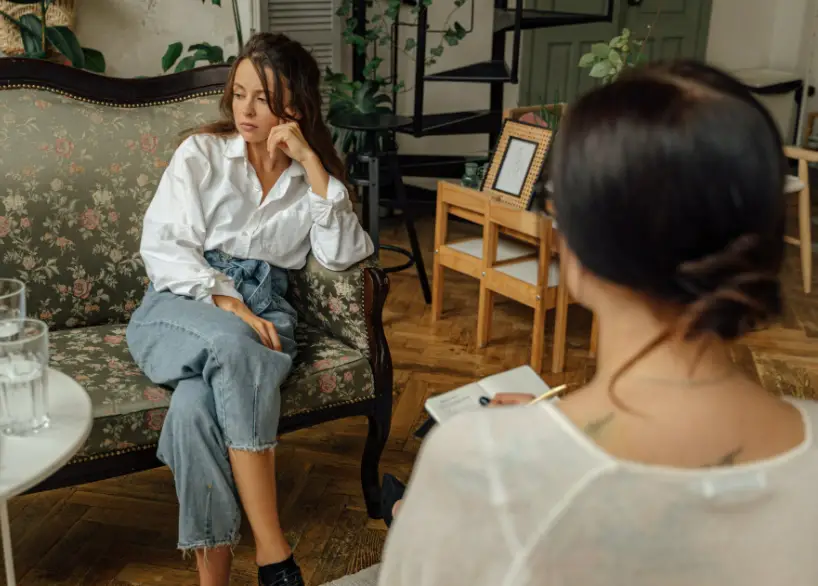 How Does Reality Therapy Work?
Reality Therapy offers a different approach towards mental health than other types of therapy. It was pioneered by American psychiatrist William Glassler [1].
As mentioned, Reality therapy suggests that mental distress and psychological suffering is not actually caused by mental illness. Instead, Reality therapy follows the idea that these symptoms are caused by basic psychological needs not being met.
These needs include love and belonging, power and achievement, fun, freedom and independence, and survival [1].
Therefore, Glassler argues that those partaking in therapy will be suffering from a universal condition that affects all humans, more than a certain mental illness.
Glassler put an emphasis on what he called the three "R's" of psychiatry – realism, responsibility and right-and-wrong [1].
Reality therapy purely looks into the modern-day, and does not involve the past. It aims to have an immediate impact.
There is a strong emphasis on problem solving, and creating a better future. This may be through improving relationships with others, improving behaviour and keeping control.
When is Reality Therapy Useful?
There isn't really a set condition that can benefit from Reality therapy. Instead, it could be used by those that have struggled to gain any benefit from other therapy types.
It could feasibly help with a range of mental health conditions, it is just dependent on each person – and how they wish to approach therapy.
Many people will be put off from Reality therapy from the outset, due to how it approaches therapy. But for anyone that isn't, it could be a feasible option.
Advantages of Reality Therapy
There are a few advantages to Reality Therapy:
Some people will benefit from being told that they don't actually have a mental illness. For those that are reluctant to seek help for a mental health condition, knowing they are partaking in a therapy that neglects the idea of a mental illness can be appealing.
Reality therapy offers something very different compared to other therapies. If someone has struggled with other therapies, they may find that this alternate approach is more effective.
Reality therapy focuses on the present day. Therefore, it tries to provide changes that can be made to the patient's life instantly. They may therefore see a quick improvement in symptoms.
Disadvantages of Reality Therapy
There are a few disadvantages to Reality Therapy:
For those with past trauma, Reality Therapy is unlikely to be effective, as it does not look at past events. If a person's trauma is causing them to seek therapy, they will probably need a form of therapy that will look into their difficulties.
Being told that what you are feeling is not a mental illness may actually be triggering for some people. This may actually worsen a person's mental health before even starting treatment!
Reality therapy does require a person to make several changes to their life. This can require a big effort. They are expected to avoid past behaviours, understand how they are behaving and take a more laid-back approach.
How effective is Reality Therapy?
As many mental health conditions involve the use of medication, completing research for Reality therapy has proven difficult. This is because Reality therapy follows the idea that medication is never needed for mental health conditions.
But for the few studies that do exist, it largely seems that Reality Therapy is an effective form of treatment. But there is some research with results to the contrary.
Some research has showed that Reality therapy results in an improved understanding of how they act and think, but can also result in having less control over their feelings [2].
One interesting finding from research is that people with Schizophrenia seemed to get some benefit from Reality therapy, with a study finding that they had an improved self-esteem and more control in behaviour [3].
Ultimately, some people will find reality therapy to be effective, whilst others won't. Each individual person is different.
How to find a therapist?
It is recommended that you contact your GP and inform them of your problems. They will refer you to the relevant mental health team.
If you are aiming to use the private sector, you could ask your GP or someone you know for a recommendation. You can also look online – the British Association for Counselling and Psychotherapy have a therapist directory on their site.
See Also
Alternatives
If talking therapy alone hasn't worked, then your Doctor may suggest adding a medication.
There are many other types of therapy, you can see an exhaustive list of them here.
Disclaimer

This website should be used purely for informational purposes, and does not intend to, nor should it ever, be used as a replacement for professional medical advice.

We strive to keep all of our pages updated, and ensure that our website is full of factual and in-depth information. However, we encourage you to browse this website with care.

As a reminder, this website and all content within it cannot and should not replace the advice of a trained medical professional. You can read our full disclaimer at this link.
References

[1] Glasser, W. (1965). Reality therapy. A new approach to psychiatry. New York: Harper & Row.

[2] Austad, C. S. (2009). Counseling and psychotherapy today: Theory, practice and research. New York: McGraw Hill.

[3] Kim, J. (2005). Effectiveness of Reality Therapy Program for Schizophrenic Patients. Journal of Korean Academy of Nursing. 35 (8): p1485-1492.