Many people can get confused as to precisely what a Therapeutic Community is. It is this confusion that results in some people believing that a Therapeutic Community is the same as a halfway house.
However, it is important to remember that a Therapeutic Community is for those with complex and long-term mental health needs. A halfway house meanwhile is typically for prisoners who have just left prison – with a focus on being reintegrated back into society.
So while there are certainly some similarities, they are two very different things. For those with mental health problems, they are well-suited to a Therapeutic Community, rather than a halfway house.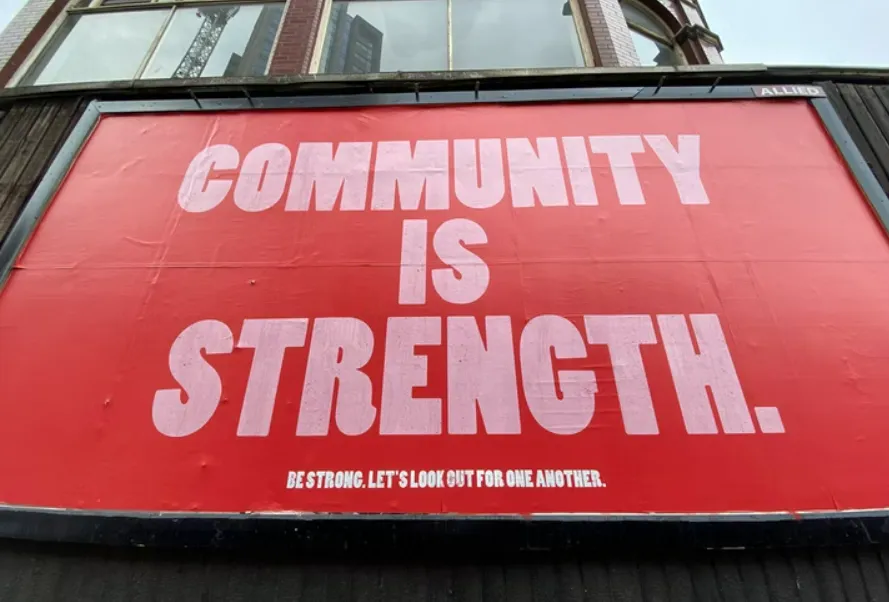 What is a Therapeutic Community?
Therapeutic Communities: Therapeutic Communities are for people with long-standing and complex emotional problems. These communities host groups of people, where individuals will often attend for weeks, and even months in some cases – typically attending a large house. Most therapy is provided in small groups. Patients are taught about interacting with others, and by partaking in group activities, learn the importance of getting on with others. When disagreements arise, the patients in the treatment are entrusted with setting rules to prohibit conflict. The patients also improve social skills by engaging in common behaviour – such as meal preparation. Not everyone is allowed into a Therapeutic Community, with the patients already situated at the community deciding whether or not an individual can enter. Overall, these measures can lead to an improved chance of recovery.
What is a Halfway house?
A halfway house meanwhile is normally a residence for those who have recently been released from Prison. This house, as the name suggests, provides a halfway point between prison and society.
At these residences, former prisoners are provided with a safe space where they can learn about skills for life, with the aim of allowing them to gradually reintegrate themselves back into society.
In some cases, those who have previously undergone treatment for Substance Use Disorders, may also be living in a halfway house. While this is rare, the idea remains the same – they are there to try and reintegrate into society.
The Differences
The key difference is that a Therapeutic Community is for those with complex mental health needs, while a halfway house is typically for ex-prisoners. While there is some overlap, there are many differences.
The focus in a Therapeutic Community is on recovery and community, while a halfway house has more of a focus on reintegration into society. Because of the focus on recovery, mental health professionals work at a Therapeutic Community, but they wouldn't work at a halfway house.
A Therapeutic Community also places an intense focus on therapy. Multiple therapy sessions will take place over the course of a week. Therapy does not play a part in halfway houses – instead life skills are taught.
So mainly, a Therapeutic Community is most effective for those that are unwell. They need some support for long-term needs. But halfway houses are for those who are normally fit and healthy – but need assistance in getting back into society.
Who are each for?
Therapeutic Community's are mainly intended for those with complex and long-standing mental health problems. Typically, it will be those who suffer from Personality Disorders or from Substance Use Disorders.
As mentioned above, halfway houses are primarily used by those who have recently left Prison. While this isn't always the case, the majority of the time it will be those looking to get back into society.
Summary
Overall, it is important to know that there are many differences between a Therapeutic Community and a halfway house. While a Therapeutic Community is for those who require assistance with their mental health, a halfway house focuses on those who have been released from prison.
The aim of both is to bring about widescale changes to the lives of residents – with the objective of safely discharging them from the residence so that they can live out the rest of their lives with improved wellbeing.
See Also
Disclaimer

This website should be used purely for informational purposes, and does not intend to, nor should it ever, be used as a replacement for professional medical advice.

We strive to keep all of our pages updated, and ensure that our website is full of factual and in-depth information. However, we encourage you to browse this website with care.

As a reminder, this website and all content within it cannot and should not replace the advice of a trained medical professional. You can read our full disclaimer at this link.