Human Givens Therapy is a form of talking therapy that can be used in the treatment of some mental health conditions. For some people, it has led to an improvement in their mental health.
The idea behind Human Givens Therapy is that there are some emotional needs that humans need to have met. When these needs aren't met, mental health problems can develop.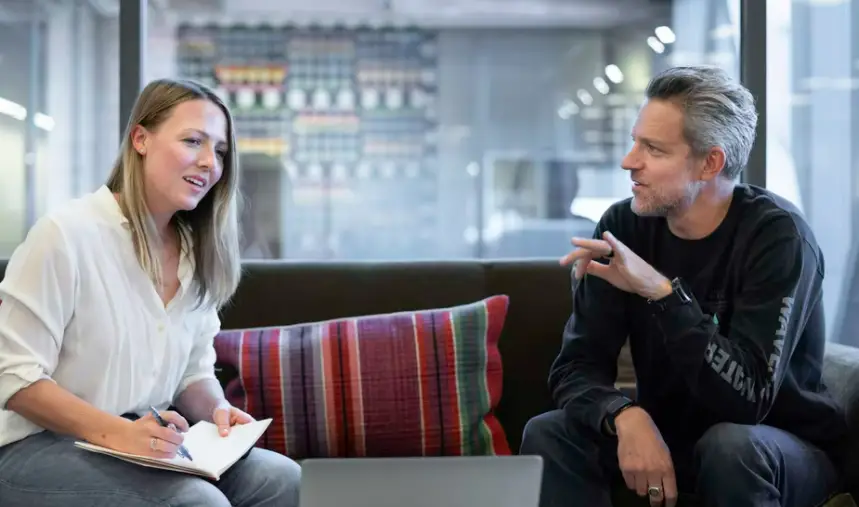 How Does Human Givens Therapy Work?
Human Givens Therapy is a rather recent approach, with its development first happening in the 1990s. However, it first entered the mainstream through a 2003 book by Joe Griffin, Ivan Tyrrell and Denise Winn [1].
The logic is that humans not only have basic physical needs, but also emotional needs. For example, our physical needs are food, drink and shelter at the very least.
But the suggestion with Human Givens Therapy is that humans also have emotional needs. And when these needs are not met, the result is often the development of a mental illness.
Griffin, Tyrrell and Winn propose nine primary emotional needs:
Security
Privacy
Attention
Intimacy
Sense of control
Status within a group
Feeling part of a community
Competence and achievement
Meaning and purpose
Human Givens Therapy works on the assumption that the patient has lived or is living in an environment which doesn't allow these needs to be met. They may have been conditioned in the past to respond to setbacks in negative ways.
There are a range of issues that may have caused them to not meet these needs. The therapist will therefore aim to assist their patient in working out what is stopping the patient in meeting these needs.
The aim is to then come up with practical ways of overcoming the challenges in place, in an effort to help the person meet their needs. The patient and therapist will work together to find ways of achieving this.
When is Human Givens Therapy Useful?
Human Givens Therapy can be useful for anyone. There isn't a set condition in which Human Givens Therapy targets, instead it can feasibly be used by anyone.
It is arguably most suited to those with conditions like Depression, Anxiety, the Obsessive Compulsive spectrum, or Eating Disorders. But this isn't an exclusive list.
Those who have emotional problems, relationship problems or other distress, may find the problem-solving element of Human Givens Therapy very useful.
However, for those with more serious mental health conditions like Schizophrenia or Bipolar Disorder, Human Givens Therapy may not be useful, as it neglects issues that cannot be changed, like mood swings and psychosis.
Advantages of Human Givens Therapy
There are a few advantages to Human Givens Therapy:
Human Givens Therapy is a very logical approach towards mental illness. It sets out ways in which a person can tackle the problems preventing their emotional needs being met.
Human Givens Therapy has a clear aim, and therefore it is a very structured type of therapy. It is very organised, and there is very little ambiguity. This can be appealing to those who want to avoid talking freely, and instead stick to a schedule.
Human Givens Therapy teaches very good coping skills for the future. The aim is to provide skills that can help a person to address their concerns in the present day, as well as the future.
Disadvantages of Human Givens Therapy
There are a few disadvantages to Human Givens Therapy:
Human Givens Therapy focuses on the present day. While this is very useful for some people, a lot of people that develop a mental health condition will have had some negative experiences in the past that led to the development of problems. Therefore, Human Givens Therapy doesn't explore these, which may limit its effectiveness for some.
The onus is on the patient to actively make the changes in their life. While in theory this sounds rather simple, in practice it can be difficult. Therefore, they will need to make an active commitment, which isn't always easy if they are struggling with mental illness.
Because Human Givens Therapy hasn't been around for too long, there isn't much information on its long-term outcomes. Therefore, it can be difficult to judge how effective it is for people as they get older and face other challenges.
How effective is Human Givens Therapy?
The true effectiveness of Human Givens Therapy will become clearer in a few years, when more studies are completed.
Interestingly, one study found that using Human Givens Therapy provided a quicker improvements in cases of depressed moods than the other types of therapy profiled [2].
A 2011 study into Human Givens Therapy found that the therapy led to strong improvements over a 12-month period following the use of Human Givens Therapy [3]. Impressively, this was achieved with an average of just 3.6 sessions!
However, some research into the use of Human Givens Therapy has found that while there are some positives, it doesn't result in a significant change [4].
You can read more about the overall Human Givens approach, history, case studies and other useful information on the Human Givens website, which you can access by clicking here.
How to find a therapist?
It is recommended that you contact your GP and inform them of your problems. They will refer you to the relevant mental health team.
If you are aiming to use the private sector, you could ask your GP or someone you know for a recommendation. You can also look online – the British Association for Counselling and Psychotherapy have a therapist directory on their site.
See Also
Alternatives
If talking therapy alone hasn't worked, then your Doctor may suggest adding a medication.
There are many other types of therapy, you can see an exhaustive list of them here.
Disclaimer

This website should be used purely for informational purposes, and does not intend to, nor should it ever, be used as a replacement for professional medical advice.

We strive to keep all of our pages updated, and ensure that our website is full of factual and in-depth information. However, we encourage you to browse this website with care.

As a reminder, this website and all content within it cannot and should not replace the advice of a trained medical professional. You can read our full disclaimer at this link.
References

[1] Griffin, J., Tyrrell, I., & Winn, D. (2003). Human Givens: The New Approach to Emotional Health and Clear Thinking. England: HG Publishing.

[2] Tsaroucha, A. Kingston, P., Stewart, T., Walton, I., & Corp, N. (2012). Assessing the effectiveness of the "human givens" approach in treating depression: a quasi experimental study in primary care. Mental Health Review Journal. 17 (2): p90–103.

[3] Andrews, W., Twigg, E., Minami, T., & Johnson, G. (2011). Piloting a practice research network: a 12-month evaluation of the Human Givens approach in primary care at a general medical practice. Psychology and Psychotherapy. 84 (4): p389-405.

[4] Mansour, S., Mahmoud, S., Zaker, B. S., & Mehr, R. K. (2019). An Investigation into the Effectiveness of Human Givens and Adlerian Therapy on Happiness and Psychological Well-being of Students of Shahid Chamran University of Ahvaz. NeuroQuantology. 17 (4): p18-25.