Online Therapy is offering a new way of completing talking therapy. It is just like traditional face-to-face talking therapy, only that it takes place online using the internet, rather than in person.
Online Therapy has seen a rise in its popularity in recent times – and this is expected to continue going forward. It looks as if soon, more people will be doing therapy online than in-person.
With many people considering Online Therapy, it is understandable to be wondering about the advantages and disadvantages of it. We cover these areas in this article, which should hopefully provide you with a strong overview of the subject.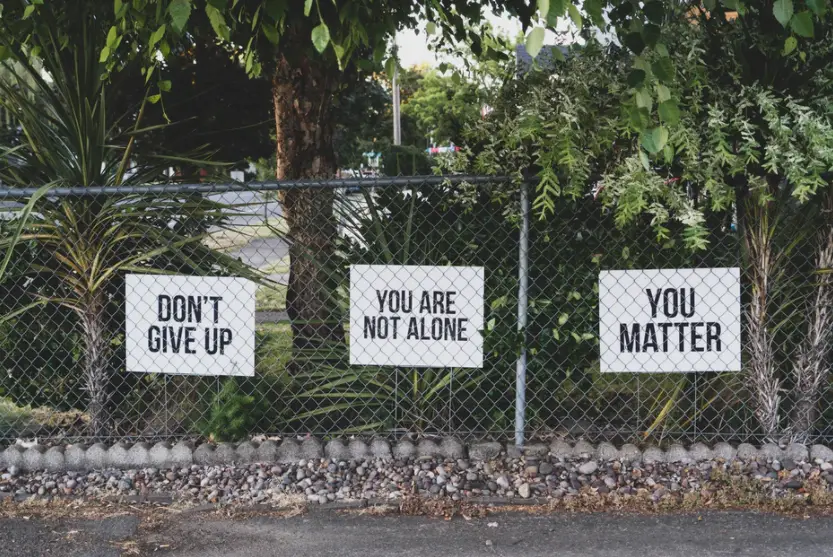 Advantages of Online Therapy
Here are some of the advantages of Online therapy:
Convenience: The great thing about Online therapy is that it can be done anywhere and within reason – any time. Therefore, it is hugely convenient. As long as you can fit in with the schedule of your therapist, you won't need to leave your house! It is much easier than needing to leave your house to do therapy.
Privacy: One potential issue that many have with therapy is the possibility of bumping into someone they know whilst going to or from therapy. But this doesn't need to be a concern with Online therapy – as you can do it in the comfort of your own home, without anyone needing to know – if this is how you want it to be.
Your GP doesn't need to know: As you will see below, this is a bit of a double-edged sword. However, for those who would rather keep their therapy to themselves, there is no need to let their GP know. Because most Online therapy is private rather than NHS-based, you will not be under the care of the NHS – keeping your GP out if the equation – should you wish.
Good for those in rural areas: For those in rural areas where there are very few therapists to choose from, then Online therapy can be very useful! Suddenly your pool of potential therapists will rise hugely!
Broad range of therapist choice: While traditional therapy results in only a small number of therapists available to choose from in a small area, when using Online therapy – there is no end to the level of choice you would have. You could even sign up to meet a therapist on the other side of the world if you wished!
Broad range of therapy types: Similar to the above, because you can choose a therapist from anywhere, it also means that you have a wider choice of types of therapy. There are a huge range of types of talking therapy, so Online therapy will allow you to choose from a large amount.
Effective: Studies do show that Online therapy has the potential to be just as effective as traditional in-person therapy [1].
Good for those with accessibility issues: Sadly, those with accessibility issues, e.g., wheelchair users, getting therapy hasn't been easy in the past. But Online therapy removes this issue, making it suitable for those who do struggle with mobility.
Disadvantages of Online Therapy
We now take a look at some of the disadvantages of Online therapy:
High costs: The biggest problem with Online therapy is the costs involved. There are a huge range of providers around, but they all cost money. The cheaper they are, typically the less qualified the therapist will be. NHS therapy is usually free, which is what many will compare it to.
Difficult to have a strong bond with your therapist: Countless studies have shown that one of the key things behind the success of therapy is the patient-therapist relationship [2]. But with Online therapy, it can be difficult to forge a strong bond due to the distance involved. This may affect the overall outcome of therapy.
Difficult to focus and engage with sessions: One of the biggest studies into Online therapy found that therapists reported that their clients were normally much less focused in online sessions, which may impact the effectiveness and engagement of therapy [3].
Therapists can't prescribe medications: One issue that many people have is that the therapists that people use online typically can't prescribe medicines. While this would be fine for many, some will want medicine to assist in their recovery.
Misses out on the NHS: Following on from the above, by not going through the NHS, getting medication is very difficult, and there is no record that you are struggling with your mental health. Were you to ever need hospital treatment in the future, healthcare professionals normally wouldn't know about your psychiatric history.
Not suitable for a crisis: Online therapy is not suitable for those in a crisis. There is very rarely a crisis number available, and therapists will usually only work their allotted hours. Therefore, Online therapy isn't suited for those who are going through, or are likely to go through – a crisis.
Therapist isn't always verified: One of the biggest problems with Online therapy is that there is no guarantee that all online therapists will be fully qualified. Reputable Online therapy providers should ensure only those who do have qualifications are taking sessions, but it isn't always easy to do this. This is part of a wider problem in the UK – where therapy is very poorly regulated. It is important to check that they are registered with a professional counselling body
Vulnerable to technical difficulties: An issue with Online therapy is that you are vulnerable to technical difficulties disrupting sessions. We all know that technology isn't always reliable, and if you have poor luck, you may end up paying for a session that is heavily disrupted. This is of course does not happen in a face-to-face session!
Summary
Overall, any form of talking therapy – whether this is online or in-person – has the potential to have a positive effect on wellbeing. Many people will prefer one to the other. As this article shows, there are certainly advantages and disadvantages present.
For more information on Online therapy, we recommend reading our article on Everything You Need to Know About Online Therapy. You can also see our overall therapy section, or just browse around our site for more!
Disclaimer

This website should be used purely for informational purposes, and does not intend to, nor should it ever, be used as a replacement for professional medical advice.

We strive to keep all of our pages updated, and ensure that our website is full of factual and in-depth information. However, we encourage you to browse this website with care.

As a reminder, this website and all content within it cannot and should not replace the advice of a trained medical professional. You can read our full disclaimer at this link.
References

[1] Hedman, E., Ljótsson B., & Lindefors, N. (2014). Cognitive behavior therapy via the Internet: a systematic review of applications, clinical efficacy and cost–effectiveness. Expert Review of Pharmacoeconomics & Outcomes Research. 12 (6): p745-764.

[2] DeAngelis, T. (2019). Better relationships with patients lead to better outcomes. Monitor on Psychology. 50 (10): p38.

[3] Barker, G. G., & Barker, E. E. (2020). Online therapy: lessons learned from the COVID-19 health crisis. British Journal of Guidance & Counselling. 50 (1): p66-81.