Schema Therapy is a talking therapy that combines aspects of Cognitive-Behavioural Therapy, Gestalt therapy and psychoanalytical thinking into one form.
It can be useful in treating personality disorders due to its ability to help people change longstanding patterns of thought and behaviour. The therapy is normally based on the idea that childhood needs were not met, leading to deeply-held obstructive beliefs.
The therapist will attempt to change long-standing patterns that have contributed to problems, and can be very useful. Schema therapy is mainly intended for use in the treatment of personality disorders.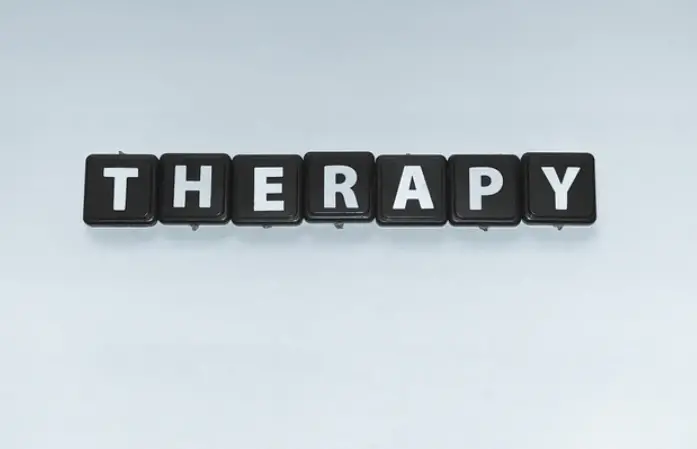 The Science Behind Schema Therapy
Schema Therapy is based around the idea of an individual uncovering and understanding their schemas – also known as early maladaptive schemas. These schemas are obstructive patterns that are developed by those who didn't have their emotional needs met as a child e.g. safety, attachment, freedom etc.
There are 18 generally-accepted schemas that exist. A person may have failed to get affection from their parents or experienced a form of trauma. The idea is that these deeply-held schemas affect a person's life, and when not addressed, leads to psychological distress – usually due to unhelpful coping styles being created.
If a person is faced with a situation that triggers the schema, unhelpful thinking and poor behaviour are likely to follow. Therefore, the intention of Schema Therapy is to come up with strategies to ensure emotional needs are met – but in a healthy way.
Schema Therapy is a useful form of therapy if other treatments haven't lessened symptoms. This is especially because Schema therapy involves techniques from Cognitive-Behavioural Therapy, Gestalt therapy and psychoanalytical thinking – meaning there should be something for everyone.
How Does Schema Therapy Work?
Schema Therapy is something that is a gradual process that takes time. A therapist will use a range of techniques to try and help a person improve their wellbeing. Through in-depth analysis into childhood, a person will be encouraged to identify which of the 18 schemas they possess; guided imagery may be used here.
The therapist should validate the schemas, but help the patient realise how change can be beneficial. Certain other maladaptive patterns may be identified and processed.
Techniques to change behavioural patterns like role-play can be used. Ultimately, the aim is to help a person come to terms with their schemas, satisfy emotional needs, and change unhelpful patterns to lead to a much more positive mental state.
There is no set limit on how long Schema therapy can last. Attending a minimum of 10 sessions is important, as change takes time. But in order to facilitate real change, a longer course of treatment is usually necessary.
Full commitment to therapy is important, and can lead to a person gaining the most from treatment. This may include keeping a diary between sessions – though a therapist will decide whether or not this is necessary.
Most people finish Schema Therapy with an improvement in mood, and crucially, with strong tools in their arsenal to protect against future relapses.
When is Schema Therapy Useful?
Schema Therapy is designed to help treat personality disorders. This is because of the aim of changing long-standing patterns in thoughts and behaviours.
Borderline personality disorder is one of the personality disorders that may derive the most benefit from Schema Therapy. While Schema Therapy was originally designed for personality disorders, it is increasingly being used for other mental health conditions.
A person suffering from Depression, anxiety or an eating disorder may find Schema Therapy helps the severity of their symptoms to lessen. Any condition that involves chronic patterns of harmful thought processes or past trauma may benefit from Schema Therapy.
How effective is Schema Therapy?
Schema Therapy has a good range of evidence to support its effectiveness. In terms of its use in Borderline Personality Disorder, one study found that it was more effective than transference-focused psychotherapy – including in both the short and long-term [1]. There is also strong evidence that use in a group setting can also prove beneficial [2].
In terms of other personality disorders e.g. histrionic personality disorder or narcissistic personality disorder, evidence for their treatment with Schema therapy is also positive [3].
Moreover, aside from personality disorders, recent studies have concluded that Schema Therapy can be effective in the treatment of Depression [4]. Eating disorders [5] and substance-related disorders [6] can also be treated effectively with Schema Therapy.
Overall, there appears to be very little research that suggests Schema Therapy isn't effective.The long-term effects of Schema Therapy suggests it has the potential for better long-term results than other forms of therapies.
However, while many people will find their symptoms lessen from this condition, Schema Therapy won't work for everyone.
How to find a therapist?
It is recommended that you contact your GP and inform them of your problems. They will refer you to the relevant mental health team.
If you are aiming to use the private sector, you could ask your GP or someone you know for a recommendation. You can also look online – the British Association for Counselling and Psychotherapy have a therapist directory on their site.
See Also
Disclaimer

This website should be used purely for informational purposes, and does not intend to, nor should it ever, be used as a replacement for professional medical advice.

We strive to keep all of our pages updated, and ensure that our website is full of factual and in-depth information. However, we encourage you to browse this website with care.

As a reminder, this website and all content within it cannot and should not replace the advice of a trained medical professional. You can read our full disclaimer at this link.
References

[1]        Giesen-Bloo, J., van Dyck, R., Spinhoven, P., van Tilburg, W., Dirksen, C., van Asselt, T., Kremers, I., Nadort, M. & Arntz, A. (2006). Outpatient Psychotherapy for Borderline Personality Disorder: Randomized Trial of Schema-Focused Therapy vs Transference-Focused Psychotherapy. Archives of General Psychiatry. 63 (9), p649-658.

[2]      Farrell, J., Shaw, I. & Webber, M. (2009). A schema-focused approach to group psychotherapy for outpatients with borderline personality disorder: A randomized controlled trial. Journal of Behavior Therapy and Experimental Psychiatry. 40 (2), p317-328.

[3]      Bamelis, L., Evers, S., Spinhoven, P. & Arntz, A. (2014). Results of a Multicenter Randomized Controlled Trial of the Clinical Effectiveness of Schema Therapy for Personality Disorders. The American Journal of Psychiatry. 171 (3), p305-322.

[4]      Carter, J., McIntosh, V., Jordan, J., Porter, R., Frampton, C. & Joyce, P. (2013). Psychotherapy for depression: a randomized clinical trial comparing schema therapy and cognitive behavior therapy. Journal of Affective Disorders. 151 (2), p500-505.

[5]      Simpson, S., Morrow, E., van Vreeswijk, M., Reid, C. (2010). Group Schema Therapy for Eating Disorders: A Pilot Study. Frontiers in Psychology. 1 (1), p182-198.

[6]      Starver, R. (2017). A Theoretical Model of Substance Use Based on Schema Therapy Concepts. Utrecht University. p1-22.