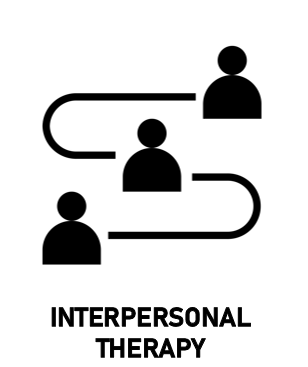 Interpersonal Therapy is a type of talking therapy that can be used in the treatment of some mental health conditions. It is one of the most widely-used types of therapy in mental health conditions.
Like many other types of treatment, there are advantages and disadvantages to it, as we cover in this article.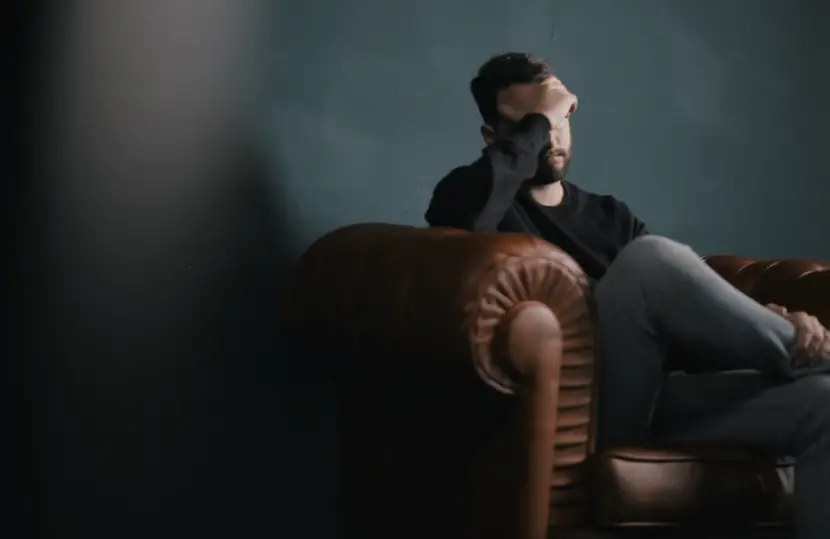 What is Interpersonal Therapy?
Interpersonal Therapy: Interpersonal Therapy (IPT) is a type of therapy that helps people with mental health problems to address issues with their behaviour towards family, friends and colleagues. It is primarily designed for Depression, but can be used for other conditions too. It revolves around the idea that a person's mood is impacted by relationships with others, and vice versa. Therefore, by improving a person's relationships with others, it should ease their psychological suffering. A range of techniques are used to achieve this.
Advantages of Interpersonal Therapy
Time-limited: While IPT isn't the shjortest type of therapy, it is very structured, and therefore there is a clear idea on how long you will be doing the therapy for. IPT tends to run for a maximum of 5 months, often less. It is very useful to have a road-map to know where you are in the process.
The great potential: If IPT works as intended, then it can result in better relationships and improved social skills. This should have a good impact on their life, and subsequent mood.
The evidence is good!: Studies on IPT largely point to its effectiveness. It seems to be very effective for mild to moderate symptoms of mental illness.
Very structured: As alluded to above, IPT is a very structured type of therapy, with a clear start, middle and end to it. IPT runs a tried-and-tested format, which has been perfected down the years – it works for many, many people.
Long-term benefits: IPT also teaches tools and techniques that you will be able to use for the rest of your life. Effective and practical advice is offered, and IPT should allow you to maintain strong relationships in the future.
Less complex: IPT doesn't involve trying to change thought patterns or distorted thinking – like cognitive behavioural therapy attempts to do. Instead, IPT adopts a less complex approach, and focuses on changing relationship patterns. For many people, this is the driver behind their mental health problems.
Disadvantages of Interpersonal Therapy
IPT doesn't take the past into account: IPT is purely focused on the present-day. While discussions about past relationship struggles will take place, the focus is very much on the "here and now". While this won't matter for some people, those with past traumatic experiences may need further support.
Requires active commitment: In order for IPT to truly work, a person needs to actively commit to the therapy, and be ready to put into practice what they learn. The problem is, that when someone is feeling very low, it can be difficult to commit to something like this.
High drop-out rate: Research shows that IPT does tend to have a high drop-out rate – which relates to people leaving therapy before completing the course. This would suggest that many people don't find IPT to be beneficial or relevant to them.
May not be suitable for severe mental illness: IPT is usually for those with mild to moderate depression. It is likely that those with more severe symptoms of mental illness would need something more intensive.
Acknowledgment of past faults: IPT does require a person to acknowledge that they are at least partially at fault for some of their past relationship problems. It can be easy to think that you didn't do anything wrong, and that the other person was entirely at fault. But the therapist will encourage you to find areas you were responsible for, which is something that isn't easy for many people.
IPT takes time: While 12-20 sessions is far from the longest format of therapy, this is still potentially 5 months worth of sessions, which means it will take time to see results. For some, they may need quicker results.
See Also
Disclaimer

This website should be used purely for informational purposes, and does not intend to, nor should it ever, be used as a replacement for professional medical advice.

We strive to keep all of our pages updated, and ensure that our website is full of factual and in-depth information. However, we encourage you to browse this website with care.

As a reminder, this website and all content within it cannot and should not replace the advice of a trained medical professional. You can read our full disclaimer at this link.